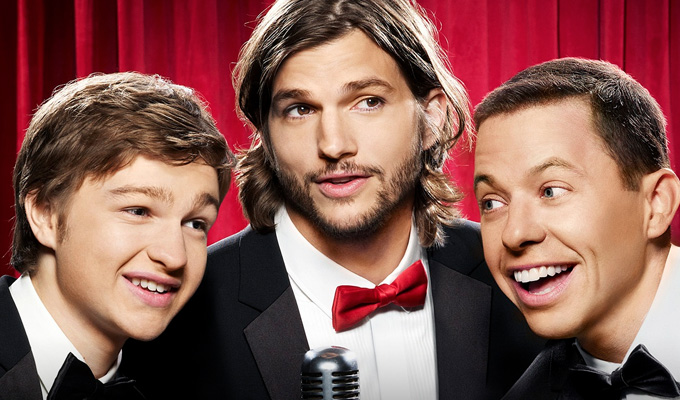 Two And A Half Men to end
Two And A Half Men is to end after 11 years.
The CBS network today announced that the upcoming 12th series will be the last.
Co-creator Chuck Lorre promises a 'season-long event' to retire key characters Alan and Walden.
The series has survived the loss of two key cast members – most notably its headline star, Charlie Sheen when he went into drug rehab in 2011. He very vocally criticised the show and Lorre.
Angus T Jones, who played the son, Jake, did not appear in the 11th series. Eighteen months ago, Jones gave an interview with a Christian website, claiming the show was 'filth' that contradicted his moral values. And in March this year, he s officially announced his departure, stating he 'was a paid hypocrite'.
The final episode of series 11 attracted 8.35million viewers in the States last week, considerably down on the 12.8 million from the same time last year.
The show hit a peak with the episode introducing Sheen's replacement, Ashton Kutcher as Walden Schmidt, in September 2011, when almost 29million tuned in.
Published: 14 May 2014
What do you think?