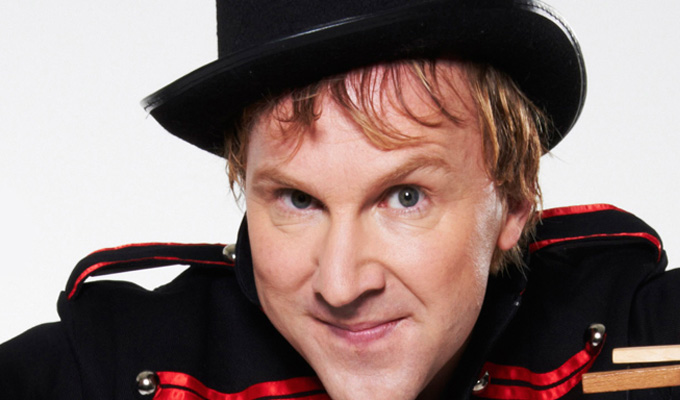 New Radio 2 show for Jason Byrne
Jason Byrne and comedy writer David Quantick are both recording new BBC radio shows.
Byrne's Radio 2 show, The Golden Ticket, is based on his strength – audience interaction.
The Irish stand-up will have to find hidden in the audience the one person who has done a remarkable thing or broken a record, whole will be identified with the golden ticket.
A one-off edition of the show, thought to be a pilot, is to be recorded in London later this month.
Byrne has previously recorded three series of his self-titled stand-up show for Radio 2, where his BBC One sitcom Father Figure also started life on the channel.
Meanwhile, Quantick will be reminiscing over his career and his life in the four-part Radio 4 show 52 First Impressions.
He has written for NME, Smash Hits, On The Hour, The Thick of It, Harry Hill's TV Burp and Veep, among many others.
Producers call the show 'part autobiography, part name-drop, part pen-portrait' and say it will be 'funny, touching and fascinating'
The shows are being recorded in Stratford Circus, East London, in June.
See our free tickets page to be in the audience for the recordings of either show.
Published: 8 May 2014
What do you think?