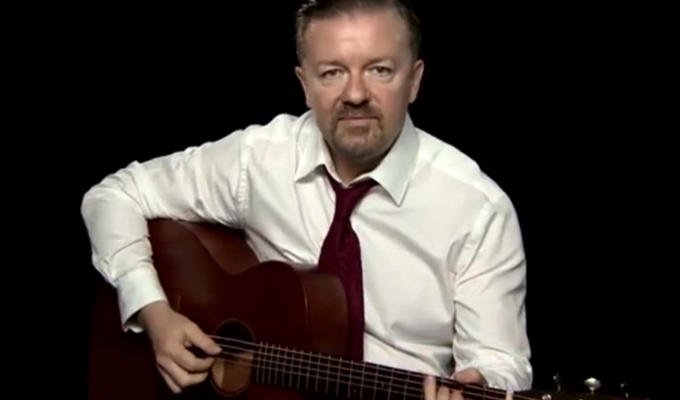 David Brent: The rock mockumentary
David Brent is set to return to TV with a Spinal Tap-style mockuentary about his band Foregone Conclusion.
Ricky Gervais is reviving his character for two more dates with his band in Oxford and Hammersmith next month.
But he as revealed to the Sunday Times that the gigs are a 'Trojan Horse' for the new TV idea, in which the Slough paper firm boss deludedly believes he is the next Jack Kerouac.
'It's just an idea,' Gervais told the paper: 'I want to do a tour, a little tour – and people think they're seeing a tour. I film it, but actually it's Brent who thinks he's making a Scorsese-type thing of On The Road.
'Of course, behind the scenes, it is so much sadder and more poignant. It's Spinal Tap meets sad Scorsese meets [Canadian heavy metal band] Anvil. It's more of the breakdown of this man who thought he was going to be something else.'
He added that he always wanted to return to The Office character but wanted 'to do lots of other things first' and insisted Brent's return 'can't be an unwanted encore. It can't even be an wanted encore, because people don't know what they want.'
He said the idea may go to Netflix, HBO or the BBC.
Published: 23 Mar 2014
What do you think?