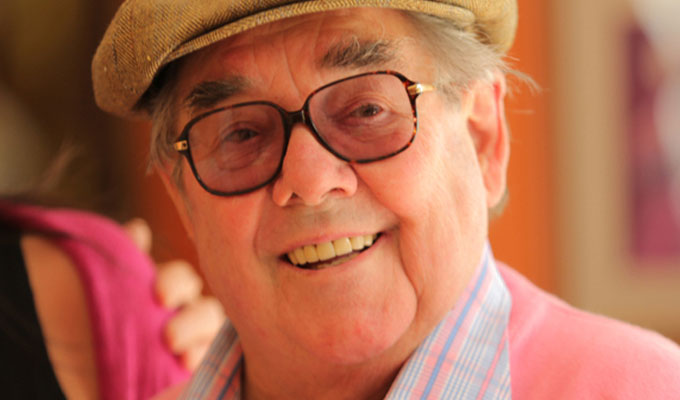 It's not 'goodnight from him' just yet
RONNIE CORBETT's wife Anne has denied he is retiring from TV. At the weekend she was quoted as saying the 83-year-old would be retiring after a recent health scare, which turned out to be an inflamed gall bladder. Now she had denied the report, saying it 'sound[ed] like he has died, that his career is over, which is absolutely not the case. I am fucking furious.'
KEN DODD has been named a 'Legend of Comedy' by Dave's Leicester Comedy Festival. The annual award, chosen from any acts who have ever played the festival, is voted for by comedy fans. Dod picked his award up at a ceremony in the city tonight.
EDDIE IZZARD is staging a fundraising gig for the Scottish referendum's 'no' campaign. He says his Scotland, Please Don't Go gig at Edinburgh's Festival theatre on April 4 will containing a 'heartfelt message' from the rest of the UK to keep the nation together.
MEL B has joined the cast of Rob Lowe's US sitcom The Pro. Lowe, who stars as a tennis pro who is reunited with his ex-partner in the ABC comedy, tweeted the news over the weekend.
RICKY GERVAIS has been paid Audi to make an advert with the catchline 'stay uncompromised':

Published: 17 Mar 2014