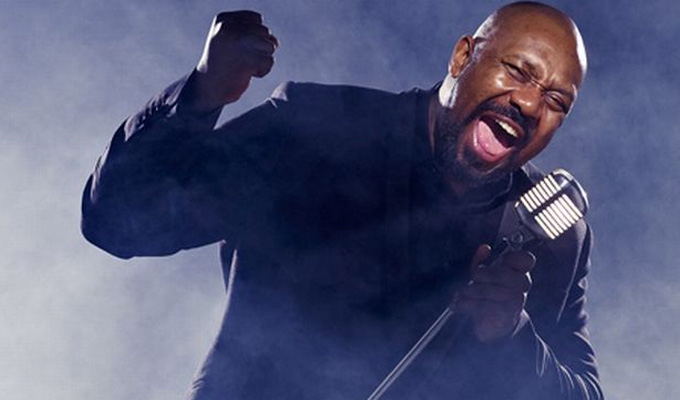 Lenny Henry: How to make TV less white
Lenny Henry has unveiled a blueprint for how to increase the number of ethnic minorities on TV comedy and drama shows.
The comedian turned dramatic actor says the BBC should adopt a similar scheme to the one that successfully increased production outside London by ring-fencing money for black and Asian shows.
He said he was compelled to act following a black talent drain from Britain to the US, with actors such as Chiwetel Ejiofor, David Harewood, David Oyelowo and Idris Elba all having to go to Hollywood to find roles they would not get in Britain.
Henry added that their mainstream US success gave a lie to the traditional argument that black actors 'don't have the marquee appeal or star power to drive series'.
Delivering this year's Bafta television lecture in London tonight, Henry said the well-intentioned training schemes set up by broadcasters to address the issue had failed to attract more diverse talent at the ground level; and that ethnic minorities were still invisible at the top.
During his speech, titled I Have A Dream Screen, he showed photographs of all the key players in TV commissioning – all of whom were white.
And while the number of people employed across the creative media industries has grown by more than 4,000 in the last four years, the number of black, Asian and minority ethnic people (BAME) working in the field fell by 2,000.
'That means for every black or Asian person who lost a job, two white people were employed,' Henry said. 'For every one step forward, we take two steps back. It's like John Sergeant on Strictly Come Dancing... except he had a job at the end of it.
'I've been very blessed in my career, but I'm speaking for those 2,000 people.'
The figures means that since 2009, the representation of minorities has fallen from 6.7 per cent to 5.4 per cent of the total workforce. That compares badly to the UK's overall working population, which is 9 per cent BAME, rising to 29 per cent in London.
To tackle the issue, Henry has worked with other campaigners and TV industry insiders to draw up a proposal which he is putting to BBC director-general Tony Hall tomorrow, and will subsequently discuss with regulator Ofcom.
He said the solution would be for broadcasters to employ commissioners with 'intimate knowledge of BAME productions' as well as ensure that a certain proportion of its production budget was earmarked for BAME shows ('because people don't like quotas'); which he defined as fulfilling two of the three criteria
• At least 50 per cent of the offscreen talent by cost be BAME
• At least 30 per cent of senior executive personnel must be BAME
• At least 50 per cent of the on-screen talent by cost be BAME.
'Once you link diversity to money, things start popping,' he said.
He added that his campaign would focus on 'high-end drama and comedy, where there's a paucity' of BAME talent, and said he was hopeful of success because in Culture Minister Ed Vaisey – who was at the event – 'there is someone in government pushing for change'.
'The door is slightly more open than it used to be,' he added.
Published: 17 Mar 2014
What do you think?