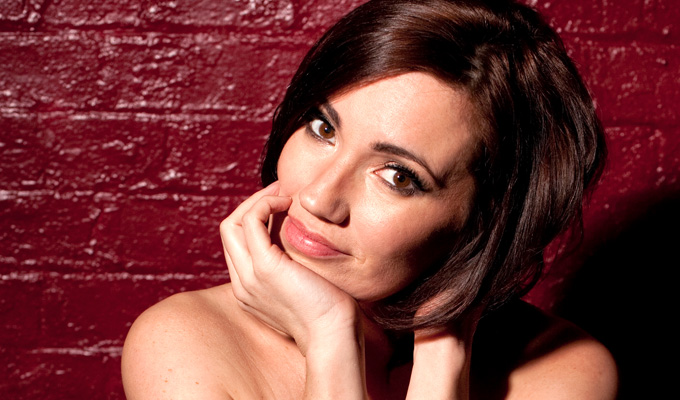 The joy of six...
BBC Scotland has ordered a raft of new comedies featuring the likes of Sanjeev Kohli, Jo Caulfield, Ashley Storrie and Wendy Wason.
The broadcaster has commissioned six radio shows, which will air later this year. Executive producer Steve Canny said they 'represent BBC Scotland's commitment to Scottish comedy, Scottish performers and new Scottish writers'.
BBC Scotland is also planning a comedy show about the independence referendum, and has put an open call out to 15-24-year-olds to send in jokes, monologues and sketches. The contributors chosen will work with BBC comedy producers and comedians to develop their ideas for possible broadcast online. More information is available at bbc.in/whatsfunnybrief.
The six new radio pilots are:
Homework
Written by Richard Melvin, Julia Sutherland, Sanjeev Kohli and Jo Caulfield, Homework tells the story of Sam, who used to be a senior manager in a big bank. Now he works at home, where challenges include two young children and a very unpredictable broadband connection.
Half My Age Plus Seven
Written by and starring Wendy Wason, and loosely based on her own circumstances, this show revolves around Kat moving in with her boyfriend Sam. The complications are Kat's two children, her ex-husband, and the fact that Kat is 37 and Sam is 25
Into The Rough
Written by Simon Carlyle, it's a comedy about St. Angus, one of the oldest golf clubs in Scotland, which comes under ambitious new management.
Dan Five-O
About a 50-year-old separated from his wife – although they see each other every day as co-managers of the South Edinburgh branch of Carpet World. Dan's desperate to recapture his youth but the last time Dan was on the dating scene was, 30 years ago.Written by Colin McLaren
Conundrums My Dad Says
Written by Ashley Storrie about a boy who's father has Asperger's syndrome. Storrie is the comedian daughter of stand-up Janey Godley, who also talks about her husband's Asperger's on stage.
Player
About a young programmer from Dundee trying to make videogames in the Eighties, even though his family who don't understand. Written by Raymond Friel.
Published: 21 Feb 2014
Recent News
What do you think?