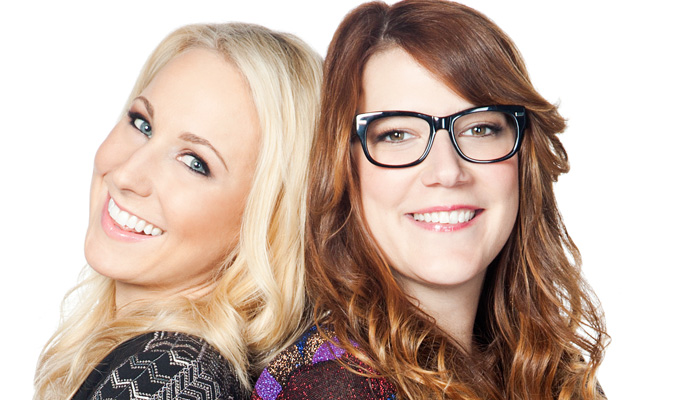 Did they just rip off our red carpet bit?
An American gossip show has been accused of ripping off ideas from comedians.
At the Grammy awards at the weekend, E! News host Giuliana Rancic was filmed on the red carpet touching as many celebrities as she could. Each time a bell rang and a tally in the corner of the screen increased.
But Nikki Glaser has highlighted how the segment was very similar to one she and colleague Sara Schaefer did on their now-cancelled MTV show Nikki & Sara last year.
'So, @ENews blatantly stole a bit from my old MTV show,' she tweeted. 'It feels really shitty.'
And addressing the show directly she added: 'We know u won't apologize, but can u tell us if @GiulianaRancic LOL'd at our bit when a producer showed it to her & said, "do that"?'
Schaefer added: 'So, how does it work? When your TV show gets cancelled, other shows can just use your bits?'
Schaefer further told US website Laughspin: 'It just sucks that someone out there is getting paid to be so utterly lazy. Everyone at our show worked very hard to make a show that was original, creative, and funny…and because our show was cancelled, this feels a little like someone is feeding off of our carcass.'
However the idea is not entirely fresh – as it bears some resemblances to Mr Shake-Hands Man, the Japanese interviewer who would try to grasp a celebrity for as long as possible on E4's spoof game show Banzai as long ago as 2001.
Here is Nikki & Sara
And E! News (apologies for the sound quality)
And Mr Shake Hands Man
Published: 31 Jan 2014
What do you think?