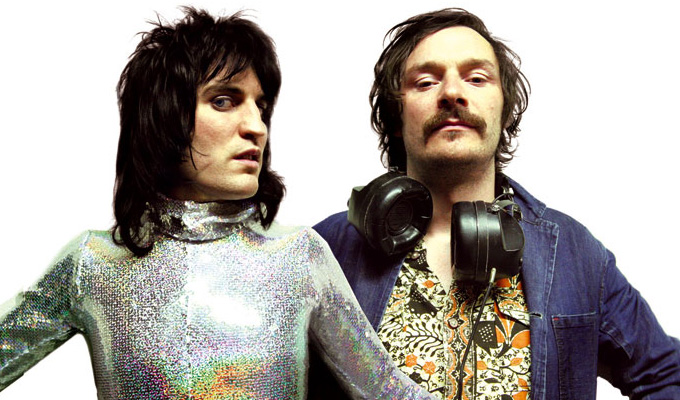 Mighty Boosh plan tour AND film
The Mighty Boosh are planning a tour AND a film this year, the duo have revealed.
Noel Fielding and Julian Barratt have been relatively quiet as a double act since their 2009 Future Sailors tour, two years after their cult BBC series ended.
But last year they reunited for shows in America - including Tenacious D's star-studded Festival Supreme – plus a couple of intimate gigs in London's Soho Theatre to warm up.
Now Fielding has told The Mail on Sunday that a new UK tour is imminent.
'We're going on tour early in the New Year,' he said.
And Barratt added: 'We'll be working on material that hopefully could make a movie. We want to make something great for the fans.'
The pair have been talking about a movie for more than five years. Back iIn 2008, Fielding said: ''A film is the first thing we ever wanted to do, so we've always come up with ideas and stuck them in a drawer. Now comedy films like Shaun of the Dead have really opened a lot of doors.
'We wanna make something pretty epic like The Wizard Of Oz; something huge and psychedelic with lots of music and animation in it. A big epic fantasy world.'
The pair previously made the tour film Journey Of The Childmen, which had a limited release
Published: 5 Jan 2014
What do you think?