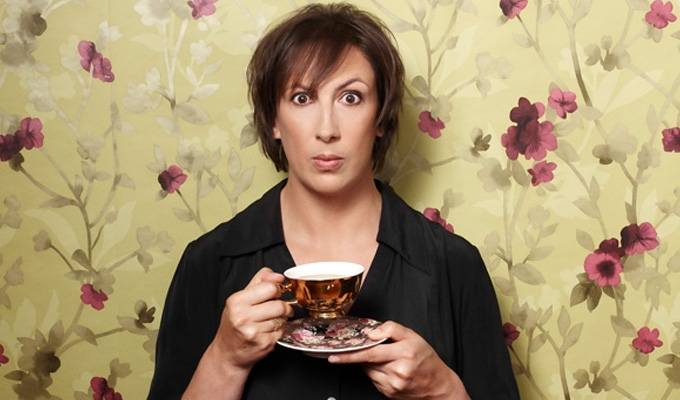 Miranda: Eric bought me sunshine
Miranda Hart has spoken of how she struggled with fame and loneliness – but got through the self-doubt thanks to her hero Eric Morecambe.
Appearing on Desert Island Discs this morning, the comic says she felt everything was getting 'all a bit too much' a year ago.
'It was quite lonely and I was struggling,' she reveals. 'I thought is it worth it? Because you are not doing it for yourself. You are doing it for an audience. And are they out there laughing? And is comedy a noble, worthwhile career?'
She says she imagined asking that question of Morecambe, 'and I hope he would have said, "Yes, it's worth it."'
Hart tells presenter Kirsty Young she was 'not in that place' any more, adding: 'I feel a lot happier, and more confident and celebratory of what I have achieved.'
She also explains that she felt under pressure because the public loved her screen alter-ego so much and she 'never expected the sitcom to be a success'.
Among her music selections for the show were Morecambe and Wise's Bring Me Sunshine and a Mozart piano concerto her father, David Hart Dyke, listened to while serving in the Falklands War.
He was the commanding officer of HMS Coventry when it was sunk by the Argentine air force, killing 19 crew.
Hart said he was 'lucky to survive'.
'He didn't speak at all when he got back but he put everything on tape and then when I was in my early 20s he allowed me to type them all up, which was amazing and quite emotional,' she says.
Her episode of Desert Island Discs will air on Radio 4 at 11.15am.
Published: 22 Dec 2013
What do you think?