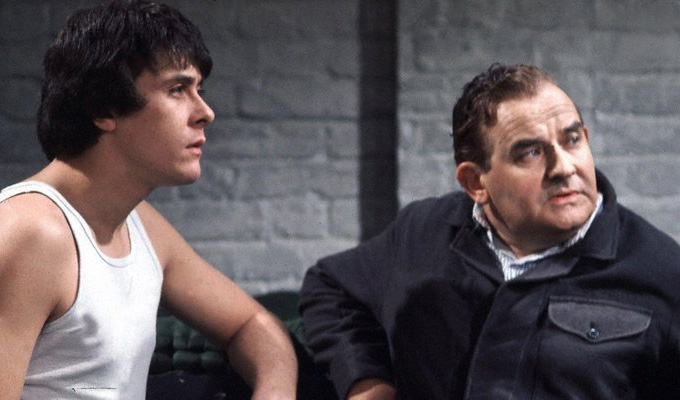 Gold reheats Porridge
Previously unseen material from Porridge is to be screened in a new documentary marking the 40th anniversary of the classic prison sitcom.
Digital channel Gold has commissioned the three-part show, provisionally called Porridge: The Inside Story, to air next year.
The first episode of the original series was broadcast on September 5, 1974 – 17 months after a one-off pilot called Prisoner And Escort introduced viewers to Ronnie Barker's Norman Stanley Fletcher and prison warders Mrs Barrowclough and Mr Mackay.
The new documentary will include a tour of the places that Dick Clement and Ian La Frenais visited during the creation and development of the series, including the pub where they first met, the prisons they researched, and the filming locations they used.
Viewers will also hear from former cast members including Christopher Biggins (Lukewarm), Sam Kelly (Warren), Tony Osoba (Jock McClaren) and Dudley Sutton (Rudge) – as well as the obligatory celebrity fans.
Their interviews will air alongside rare footage obtained from the writers, the BBC and international archives, as the programme shares lesser-known trivia, such as the fact that the first choice to play Fletcher's cellmate Lenny Godber was not Richard Beckinsale, but Paul Henry, best known as Benny in Crossroads.
Published: 16 Dec 2013
What do you think?