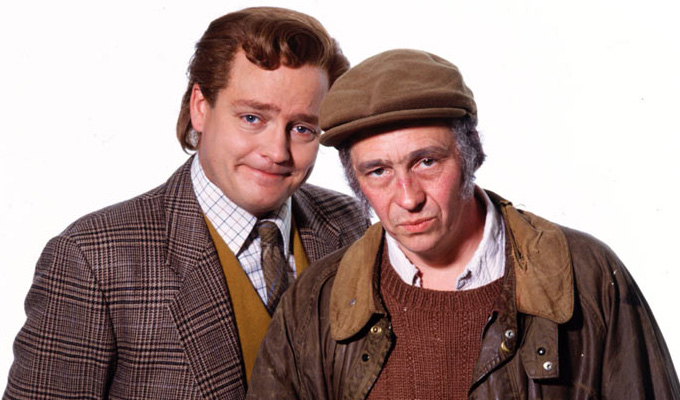 Confirmed: Fast Show reunion
The cast of The Fast Show are reuniting on radio, ahead of a planned television comeback.
A special Christmas Day edition of Radio 4's The Reunion will feature Charlie Higson, Paul Whitehouse, Simon Day, John Thomson and Arabella Weir being interviewed by host Sue MacGregor.
Core cast members Caroline Aherne and Mark Williams were unable to attend the recording, but the show features contributions from the likes of Kathy Burke, Harry Enfield, Vic Reeves and Bob Mortimer, as well as TV critic Matthew Norman, who wrote a famously fierce review of the first series, which first aired on BBC Two in 1994.
Last month, Higson confirmed that a television reunion was planned for next year to coincide with the show's 20th anniversary and and the 50th anniversary of BBC Two.
The Fast Show originally ran until 1997, with a special in 2000 and several live tours. Foster's lager revived the show for a sponsored online series two years ago – and the sketches the team made for that could be the basis of the TV revival.
Higson told The Sun: '[BBC Two] are going to be doing a lot of stuff looking at the history of the channel and comedy. We will be doing something around The Fast Show – probably using the stuff we did for Foster's.'
'I doubt I will ever do anything else in comedy that would have quite the impact that The Fast Show has. You only really get one chance of that in your lifetime.'
Meanwhile, Higson and Whitehouse have put together a special episode of their spoof radio phone-in Down The Line as a tribute to the late Felix Dexter.
Dexter, who also appeared in The Fast Show, played the likes of Harlesden rudeboy Early D and Britain-besotted African student Julius Olufemwe in the series and its television adaptation Bellamy's People.
The tribute episode will air on December 23 on Radio 4 with stand-up Vince Atta, The Real McCoy's Judith Jacob and Leo Muhammed, as well as Keith Palmer, director of Camden's Comedy School, of which Dexter was a patron, alongside the regular cast of Higson, Whitehouse, Amelia Bullmore, Simon Day, Lucy Montgomery and Rhys Thomas.
– by Jay Richardson
Published: 12 Dec 2013
What do you think?