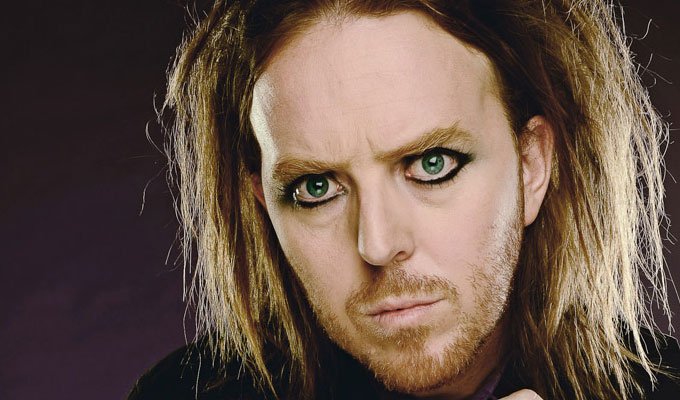 BBC pilots Tim Minchin sitcom
Tim Minchin is to star in his own sitcom – playing as a loudmouth cocktail pianist.
Minchin will co-star with Fonejacker's Kayvan Novak in a pilot of 88 Keys, being made for the BBC but not intended for broadcast.
The script will be written by Jon Brown, whose previous credits include Fresh Meat and Miranda, The Guardian reports.
Novak will play a barman, who frequently clashes with Minchin, as they are both described as 'monstrous rampaging ego-morons' who work in the same bar.
Minchin has previously played self-centred, coked-up rock star Atticus Fetch on the sixth series of US comedy Californication, opposite David Duchovny.
The pilot is being made by Big Talk – the ITV-owned company behind Rev and the new Nick Frost film Cuban Fury, also written by Brown.
Chief executive Kenton Allen told the newspaper: 'Tim Minchin is without doubt one of the most multi-talented performers in the world and we are utterly delighted he's fallen in love with Jon Brown's rather brilliant script. Fingers crossed, early days and all that, but we're all a bit excited about this one.'
Published: 29 Nov 2013
Recent News
What do you think?