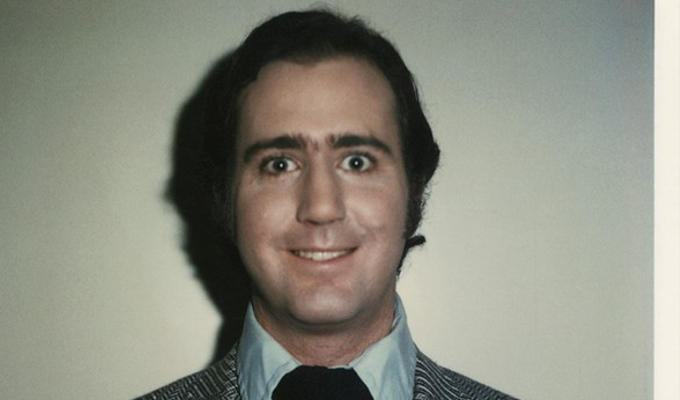 'My brother, Andy Kaufman, is alive'
Conspiracy theories that Andy Kaufman faked his own death have been fuelled by the comic's own brother.
Michael Kaufman told a New York audience that the comedian was alive and well, and had spent the last 29 years raising a family away from the spotlight.
He then introduced an unnamed woman said to be Andy's 24-year-daughter, who said her father was on the verge of going public and revealing his death from lung cancer in 1984 was the biggest practical joke he ever pulled.
Although rumours have long been rife, Kaufman's death certificate is on file with Los Angeles authorities; while his friend and collaborators Bob Zmuda believes Andy would not have been so cruel as to keep his family in the dark for so long if he was still alive.
At the comedy awards ceremony held in Kaufman's honour this week, Michael said that an anonymous man handed him a letter as long ago as 1999 that explained what had 'really' happened – but that Andy didn't want anyone to know until his father Stanley was dead. He did, indeed, die this summer at the age of 90.
Michael then shocked the audience at Gotham Comedy Club by introducing the woman said to be his daughter.
Video footage posted on YouTube shows the woman seemed nervous under the spotlight, and said her father had recently revealed his true identity to her. 'He told me this because he was really sad about his dad. It was very strange for me, too, because I never got to meet him. I never got to meet you.'
When asked if Andy had a a message the woman said: 'She didn't tell me specifically to impart anything. but I just know that he's so, like, excited by this. I didn't know that he watched of the stuff on YouTube because he kept everything from us on the internet, but then we had a million billion discussions because it was really crazy he did say how much he cares about the awards.
'I don't know how much longer he can keep everything away. He was really thinking about coming [tonight].'
When an audience member asked what he was doing now, she replied: 'He just wanted to be a stay-at-home dad, that's why he wanted to leave show business.'
Andy Kaufman Award finalist Killy Dwyer, who was in the club, wrote on her Facebook page: 'As much as this seems like bullshit as I type it, it was as real as anything I've ever seen... It was chilling, upsetting and absolutely intriguing. I bawled my eyes out. The entire room was freaked out. It was, if nothing else, brilliant. and incredibly mindfuckng and AWESOME.'
Earlier this year grainy black and white footage of a man said to be Kaufman living under an assumed name in Albuquerque, New Mexico, surfaced online.
Here is the video from Monday night's show:
Published: 14 Nov 2013
Recent News
What do you think?