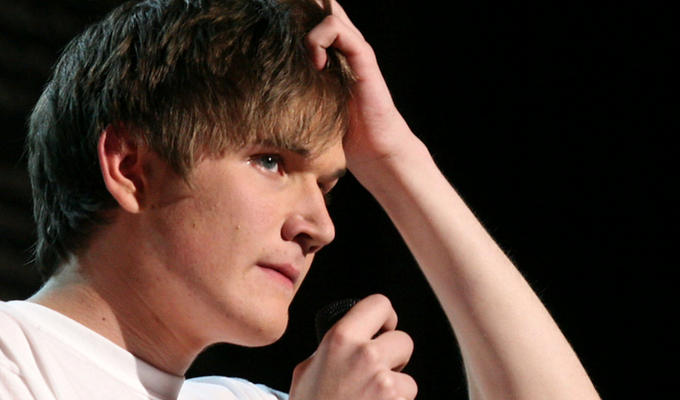 Bo to release his special for free
Bo Burnham is to release his next stand-up special for free.
The American wunderkind taped a performance of his theatrical stand-up show What, which is currently touring the UK, in San Francisco last month.
But while comics such as Louis CK, Aziz Ansari, and Jim Gaffigan have pioneered the model of releasing their shows online for $5 – Burnham says he wants to make sure he has as large an audience as possible
Burnham, 23, revealed his thinking on the  Hail Satire! podcast on Friday.
He said: 'I spent three years making this thing. I just kinda want people to see it. I'm not Louis CK, who has a gigantic audience.
'I think there a lot of people who haven't heard of me and a lot of people who may have heard of me earlier and not dug my stuff when I was 16 who might dig it now as it's different. I just wanted to be able to spread it to people to see it.'
He said the special would probably be released in November.
Giving the content away for free will be seen as a further challenge to the business model of DVD labels – as well as anyone who wants to charge for online stand-up content.
This will be Burnham's second stand-up show released on video. His first, Words Words Words, was released in 2010 and is available on iTunes fro £10.
Burnham also released his first book, Egghead, last week. Click here to order from Amazon.
And here is interview on Hail Satire:
Published: 7 Oct 2013
What do you think?