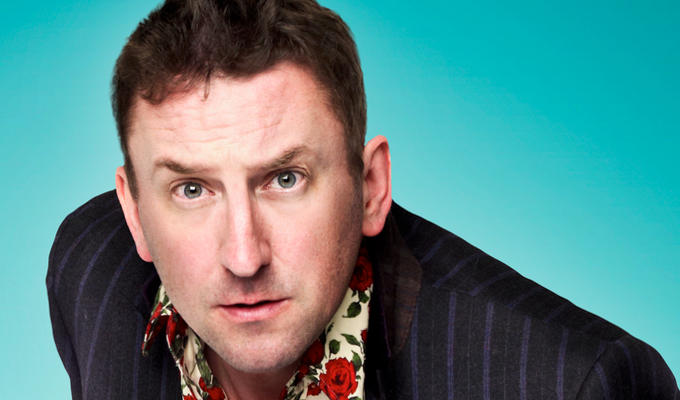 'It's a compliment that there aren't many female comics'
Lee Mack has said fewer women become comedians because they are not so inclined to show-off or be competitive in conversation.
The comic waded into the 'thorny issue' of women in comedy when quizzed for Radio 4's Desert Island Discs today.
Presenter Kirsty Young asked Mack, a team captain on Would I Lie to You?, about the lack of female comics on panel shows.
The 45-year-old said: 'The problem isn't that there's not enough women in panel games. The problem is there's not enough women in comedy in general.
'If 20 per cent of comedians out there are female then it makes sense that 20 per cent of people on the panel are female.'
Mack, who wrote a thesis on women in comedy when a student at Brunel University, added: 'I am only quoting other scientific reports on it.  When men sit around together and talk they are very competitive. One person will tell and anecdote and the next person will try and top that with another anecdote.  
'When you get six women in a room together they share a lot more. They will be far more interested in what the other person has to say. The conservation is broken up a lot more and it's a  more interactive.  And less about individually showing off.'
'When you start doing stand-up.  If you have been trained in showing off because you are a bloke than its going to be more conducive to your style of humour.  
'Its actually a compliment, I think, to women that there aren't as many female stand-ups because they are far more interested in what each other has to say than standing there on the own and showing off.'
Desert Island Discs will be broadcast on BBC Radio 4 today at 11.15 am.
Published: 29 Sep 2013
Recent News
What do you think?