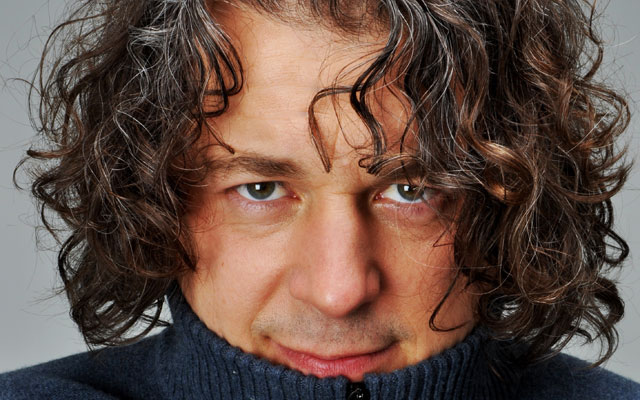 Not QI-te improvised
Comedians who appear on QI are given the questions before the recording, Alan Davies has revealed.
The self-confessed 'dunce' of the programme contradicted Stephen Fry, who previously said Davies never got sight of the questions in advance.
But in a new interview with the Radio Times Davies contradicts Fry's claims, saying: 'On QI you get the questions [in advance], but they're incomprehensible!'
And he said all the panel shows tell their guests what is likely to come up.
He added: 'I haven't been on Mock The Week but I know that they prepare material and prepare jokes, Buzzcocks have guests on who are comedians, so they can give them a few lines or a few thoughts, on Have I Got News For You I think you get to see the caption competition or the bits of video to give you a chance to think ahead.'
In 2010 Fry told his Twitter followers that neither Davies nor frequent panelist Rob Brydon get advance sight of the questions, but admitted 'one regular guest' insisted on seeing them.
Meanwhile Sandi Toksvig has complained that too few women are hosting panel shows on TV.
The comedian, who chairs Radio 4's The News Quiz and Channel 4 show 1001 Things You Should Know said: 'I would like to see more female quiz-show hosts on TV because they set a different tone.
'Women aren't as used to pushing themselves forward verbally or physically. So on a quiz show like Mock the Week you don't get very many female panellists because the environment doesn't lend itself to us.'
Published: 20 Aug 2013
What do you think?