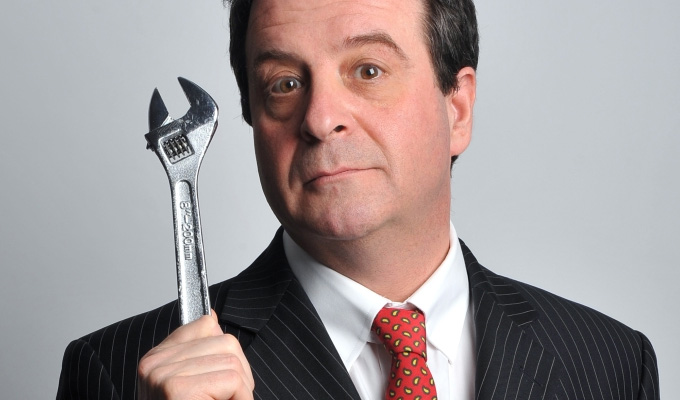 Comics take to the streets for gay rights
Mark Thomas is to stage a protest gig outside the Russian consulate in Edinburgh in protest at the erosion of gay rights.
The free hour-long gig on Thursday will also feature fellow Fringe comedians including Stephen K Amos, Susan Calman, Joe Lycett, Zoe Lyons, Dana Alexander and Chris Coltrane.
Thomas has organised the show as one of the 'acts of minor dissent' he is conducting as part of his current show.
He said: 'It is a pleasure and privilege to host this LGBT rights street gig. It is important that in the festival we don't lose sight of the daily struggles for equality and dignity. We stand with LGBT activists and human rights advocates against Russia's state sponsored homophobia. It will also be a hoot, so come along.'
A new bill banning gay 'propaganda' among juveniles has raised fears of increased persecution in Russia, which has already been deemed the most difficult of 49 European states in which to be gay.
Equality Network spokesman Scott Cuthbertson said: 'Every day LGBT people in Russia face rising levels of violence and discrimination as a direct result of the actions of the Russian state.
'What Mark [and other comedians] are doing to draw attention to these issue is incredibly important. As the Edinburgh Festivals celebrate the widest range of cultural and social diversity during the largest show on earth – what better way than to use this opportunity to draw attention to that fight.'
The protest gig will take place outside the Consulate General Of The Russian Federation, which is at 8 Melville Street EH3 7HF, from 2.30pm to 3.30pm on Thursday.
Sound equipment for the event will be powered by a pushbike generator - prompting its publicist to comment: 'Even the cycles are bi.'
Published: 19 Aug 2013
What do you think?