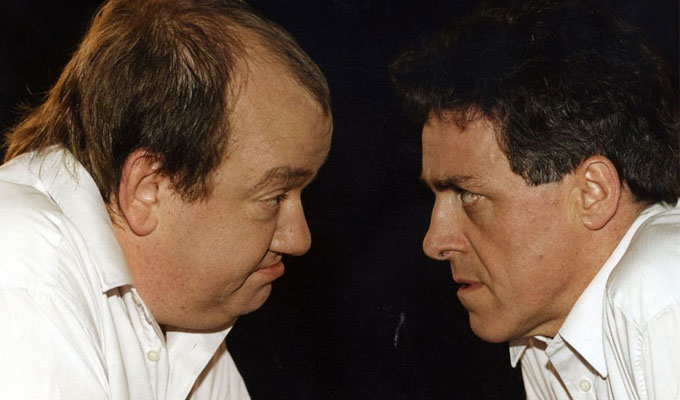 Griff: Mel and I were not a great match
Griff Rhys Jones has admitted there was little natural connection between himself and the late Mel Smith.
The duo teamed up on Not The Nine O'Clock News, and went on to make 62 episodes of Alas Smith And Jones over 14 years – as well as co-founding the production company Talkback which made them both millions.
But in an interview today, Jones said the partnership was 'not exactly a marriage made in heaven', and said they used to joke that they stayed together for the money.
The 59-year-old told Radio Times: 'We didn't have a lot in common, except this [our work]. He loved a drink. I am teetotal.  He never carried a credit card. I never have cash. He never went for a walk. I run ten miles a week. It is a long list.'
But he said there was a strong professional link with Smith, who died at 60 earlier this month from a heart attack.
'I think we made some 50 hours of TV together,' Jones said. 'God knows a lot of it won't bear repeating – but when it was good it was sheer bliss to perform with Mel.'
Published: 30 Jul 2013
What do you think?