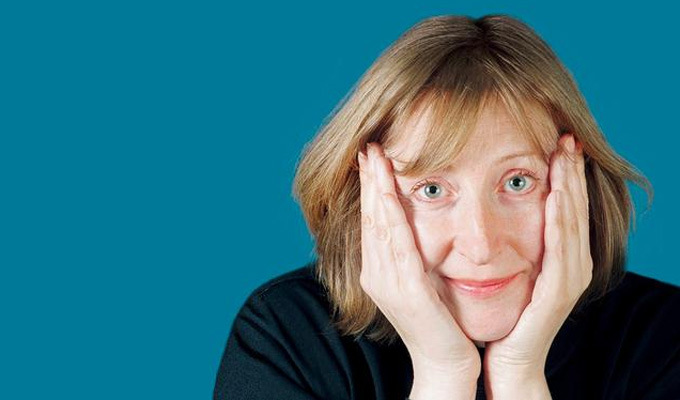 Stand-up's own Smith-sonian
Linda Smith's personal archive has been donated to the University of Kent – kickstarting a special collection of stand-up material.
Smith's collection includes a wealth of personal and professional papers, scripts, contracts, and audio and video recordings of her work dating back to her early days as a performer in Sheffield in the Eighties.
The archive, still in cardboard boxes, was deposited at the university by her partner Warren Lakin. Dr Olly Double, the university's head of drama who teaches stand-up modules, was a friend of the couple.
Lakin told the local newspaper: 'It's all on old cassettes and video – formats that would make playing regularly difficult so it will all need sorting, cataloguing, and then turned in to a digital format.'
Dr Double, who has also written three books on stand-up and variety, says the donation has sparked interest among other comics, with offers of similar archival material from Mark Thomas and Josie Long. Now the university library is setting up a stand-up archive to preserve the material – with a long-term plan to make it available online.
Dr Double said of Smith's archive: 'To have an archive of a comedian's work, where they have got their own private recordings to listen back over to see what worked and what didn't, is fascinating.
'To have somebody's work, with their ideas for routines on Post-it notes and in diaries and just scribbled on pieces of paper on the back of an envelope, is absolutely amazing.'
Smith, who was once voted Britain's wittiest person by Radio 4 listeners, died of ovarian cancer in 2006, at the age of 48. She was born in Erith, South London, near the Kent border.
Published: 30 Jun 2013
Recent News
What do you think?