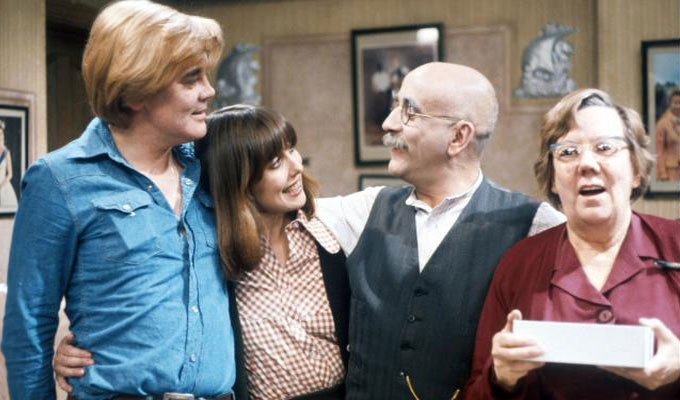 Alf Garnett was 'quite reasonable'
The bigoted views that Alf Garnett spouted on Till Death Us Do Part were meant to make him a laughing stock... but it has now been revealed that viewers found his prejudices 'quite reasonable'.
The corporation conducted a survey into the hit sitcom in 1973, towards the end of its ten-year reign on TV, and the results caused alarm among the higher ranks. In a meeting at the time, director-general Sir Charles Curran said the report had diminished his confidence that it was possible to make 'anti-prejudicial comedy'.
More than 700 people were quizzed about Alf's sentiments such as: 'Women's lib is a load of rubbish' and 'Bloody foreigners come over here and sponge off us'.
The results showed that rather than exposing opinions by satire, the series 'reinforced existing illiberal and anti-trade union attitudes'.
The BBC never made its findings public, claiming they were 'unscientific', but they are revealed in The Mail on Sunday today.
Published: 30 Jun 2013
Recent News
What do you think?