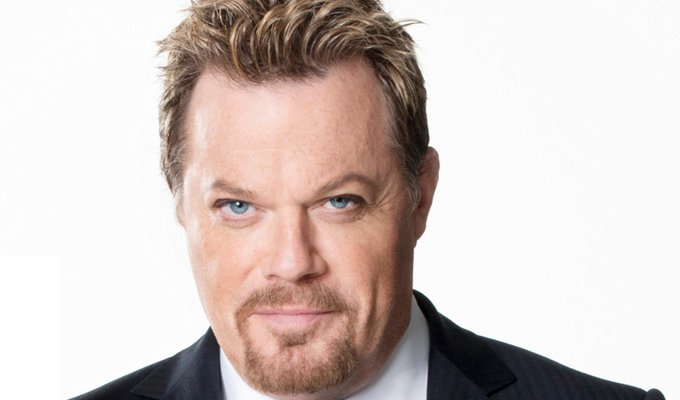 Eddie Izzard: The first global comedian
In the first of a two-part interview, Eddie Izzard talks to Jay Richardson about his multinational Force Majeure tour:
Has the tour lived up to your expectations?
You don't get many surprises going round the UK. But I didn't know what to expect going through the whole of Europe. There were places certain comics have been to but others I didn't have a clue about. Berlin, Vienna, Zagreb, Belgrade … I just didn't know what was going to happen. I thought I might have to speak slower but that happened very little actually, it was like playing London. Which was amazing. Quite tough but yeah, great.
Are there any routines that have surprised you with how well they travel?
If I mentioned Monty Python, that got big cheers. I phoned up Terry Jones and Michael Palin to tell them. They were performing from 1969, so almost 45 years after their stuff came out people still revere them. That's a beautiful thing, seeing as they're my comedy gods.
In Britain, with the political climate as it is at the moment, we can be very down on some nations. People mutter about Romanians but in Bucharest they were so sharp. Belgrade too. We talk about Serbia as if everyone there thought like Milosevic. But that's not true, people campaigned against him all through his reign and it was these people that came to see me – I sold 600 tickets in two hours. Bucharest just shot out of the gate as well.
I like the that as our country is lurching to the right, you can go out and play somewhere during an economic crisis, all through Europe, and people are pleased to see you. That's brilliant.
Most comedians reject the idea that you can dramatically change people's opinions with comedy. But you seem to believe it can forge unity.
It does. Not with the material, I don't think you can say something and people go, 'Oh, I never thought of that, therefore I will totally vote the other way round'. That can't be done and I try to stay away from national politics. Occasionally, I stray into it but I'm trying to weed that out.
Nevertheless, I do believe that by going and playing Bucharest, Belgrade and Riga, especially after Dylan Moran had been to a numbers of these places, and doing a 2,000-seater in Paris in French, and selling it out with all those French people there – that's changing something.
The French will come over [to the UK] and perform in English. The Germans are already doing it. This is what changes things. Perhaps because I was born in Yemen, that makes me more adventurous. I don't know what it is but you mix in ego and ambition, then you just get out there. And it's fun, finding out what German kids are into, what French, Romanian and Russian kids are into, we just don't see that in our press. We haven't got a clue.
After producing UK shows for the South African comic Trevor Noah and German comedian Michael Mittermeier, and after performing in so many countries, does it feel like stand-up, or English language stand-up at least, is becoming more global?
Yes, as I'm trying to articulate in my show, English is not an invasionary language any more. All languages were, from Latin and Greek forwards. But English is now rock 'n' roll and Hollywood – there must be kids growing up since the Berlin Wall came down, who I'm playing to in Eastern Europe, who thought 'bugger this, we can watch and understand all these films and songs'. We've given English to the world and it's not ours anymore. It's what anyone wants it to be.
I'll be performing in German next year. It's a low-level political thing. It's not going to change anything immediately but it puts ideas into people's heads, especially if Michael's coming over and doing his stuff.
Henning Wehn already kicked the doors open. Before him, we were quite sure in this country that Germans had no sense of humour. Even I was sort of sure ten years ago. We were told this over and over again, as if it was a thing that could help you in life.
Now I realise that there's a mainstream sense of humour in every country. In Russia, your mainstream comics, there's certain things they won't be able to talk about but they will talk about sport stars and haircuts and whatever. I can get up and talk about the Greeks and Lord of the Rings, playing banjo and weird stuff like Python, you can just lock into those audiences anywhere, in any major town or city in the world. Including Beirut and Cairo, which I'm going to try to do in English. Or French.
If [comedians] have got the drive and the imagination, it's an exciting time and they should just got for it.
You've often tended towards universal themes in your routines but perhaps more so in Force Majeure. Does that come naturally or do you strive to focus on subjects with more widespread recognition?
Well, I set up blocks in my head. I usually improvise, then turn it into something. Something comes into my head and I'll think, 'Ah, that's not going to work in France'. So I block it. Wordplay doesn't work, sayings don't work. I'm talking about English kings and Richard the Lionheart at the moment, so you can talk about entirely British things if you want to, just so long as you explain.
Talking about Charles I, we cut his head off because he was fighting democracy. Once you've explained that, they think, 'OK, democracy … In France we had the revolution … In Germany we had the stirrings against nationalism'. Every thinking person in every country can link it into something and they can work it out, this guy called Charlie One.
After that, you can go on and talk about anything. It takes a little bit of work to arrange your mind that way but not a huge amount. Most people probably aren't into the altruistic idea of reaching across borders and saying, 'hey, how are you?' But hopefully, through ambition, through financial incentive, they'll think, 'I can go there and earn cash!' My underlying feeling is that we're all the same.
Have you experienced any resistance on the tour? As a transvestite about to perform in Russia, do you worry about the government's proposals to ban 'gay propaganda'?
Not really, because I don't think the majority of people care one way or the other. We had Section 28 under Thatcher and people were looking and saying, 'ah, the British, they are all against gay people and they're very locked down on that'. And of course, we weren't. It was just her and her twisted ways. I will just go in and try to tell the story of how I lived my life.
I want to play Russia, I want to meet the Russian people and learning Russian is the fourth language on my to-do list. I'm sure I could find people who are resistant in every country, some right-wingers will hate my material wherever I go. But it's sort of self-policing. Right-wingers probably don't want to pay money to come and see me. And the centrists, who I tend to play for, the moderates, they'll all go tell someone else, 'hey, its your sense of humour, and yes, you'll like this stuff, come on!' That's how it tends to work.
PART TWO: 'Why the fuck should rock 'n' roll be able to play stadiums, and we in comedy aren't?'
Force Majeure continues its UK run of dates till mid June before shows in Russia and South Africa. eddieizzard.com.
Tweet
Follow @chortle
Published: 29 May 2013