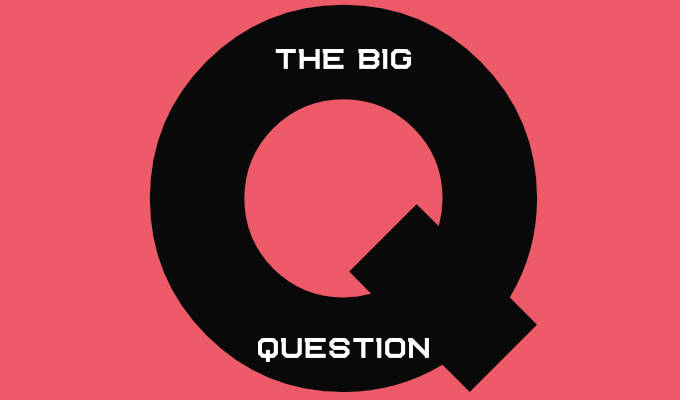 What are the best things about the Fringe that need to be fought for?
The absolute 'anything goes' nature and variety of the art that comes there.
Avital Ash Workshops Her Suicide Note, Monkey Barrel at The Tron at 10:05 pm
The best thing about the Fringe is that you can see shows wherever you are, any time of day. There's a hub of excitement, hope, and creativity. A universal joy in being able to focus exclusively on the thing you love more than anything every single day. Surrounded by people with a shared passion. But when the financial stakes are becoming as high as they are, the excitement, hope, and creativity become strained. Replaced with the kind of panic and anxiety that the fringe is meant to be a refuge from.
Present/Tense. Gilded Balloon Teviot 4:20pm
The Fringe is a celebration of creativity, diversity, and innovation. It's a platform that allows artists to take risks, experiment, and present their work to a global audience. We must fight for its openness, accessibility, and its role as a crucial launching pad for new talent.
A Tinderella Story: Swipe, Wince, Repeat. The Grassmarket 10pm Aug 3-10
My favourite thing about Fringe is that it's a coming together of so many different people and the only thing they have in common is creativity. You can see a show made by someone that has none of the same worldviews as you, but they have a show at Fringe, just like you. Also there's just as much of a chance that you'll hate that show as there is that you'll love it and it'll change your life.
Laufey Haralds: Pi Gilded Balloon, Patter Hoose at 4.20pm
Considering the Fringe began as the working class response to the main festival, we need to make sure that presence doesn't get drowned by commerce and exclusionary prices. It's still arguably the closest touching point between independent creatives and the industry/mainstream audiences. You don't need an agent or audition to get here; you can literally create your own show, raise some money, and bring it here. Nowhere else quite works like that. Coming from a working-class background, I paid for our first full-run through my retail wages. However, with skyrocketing rental prices, I feel like that would be a lot harder for someone in a similar position to do now.
Biscuit Barrel: The 69-Sketch Show Gilded Balloon Teviot, 3.40pm
Spaces for weirdos I discovered so much wonderful and weird comedy at the Fringe that inspired me as a comic and writer, we need to continue to make room for the outsiders to have a spotlight!
Zoe Brownstone & Dom McGovern: Tied for Second Just The Tonic Subatomic 16:30
The chance to get better as a performer daily. I'm doing 25 hour shows, there is just no where else you can do that in the country.
Jaz Mattu Emerges 3pm, Gilded Balloon Patterhoose
Diversity of performers – not just amplifying voices from money backgrounds.
Tamsyn Kelly: Crying In TK Maxx Pleasance Courtyard 8.40pm
Accessibility for both artists and for audiences. Artists need to feel that they can freely express their creativity without financial ruin and competition against big-budget producers that eat into their audience. Equally, audiences need to feel like they can financially commit to multiple shows throughout the day without being overly selective.
One Man 12 Angry Men 2:25pm at the City Cafe
People taking risks with their work and developing their craft. It's so rare to have such a great environment to work on new material. There is no training ground or college for comics and comedians and such, and Edinburgh is great for that.
Michael Kunze: Infinity Mirror. Three Sisters 11am
At its best, the Fringe is a space of unbridled creativity - you see so many forms of performance that it would be hard to find a space for year-round. It's an atmosphere of collaboration and inspiration. I always come away having seen things that have blown my mind and made a bunch of new friends. The buzz all over the city, performances of some kind in almost every street, shop and bar you walk into - that's special, and you don't get it anywhere else.
Kathy Maniura: Objectified Gilded Balloon Teviot (Wee Room), 4.40pm
Artists' ability to create and present without going bankrupt
Chris Grace: As Scarlett Johansson, 1:40pm, Assembly George Square Studio Five
Audiences, diverse acts, reviews of those diverse acts
Anu Vaidyanathan, Blimp Underbelly Bristo Square 7.15pm
I would say free spaces for artists to experiment with a diverse range of performance types. Performance types in normal comedy clubs are usually limited by the curation of the booker. I also like the castle, I think they should keep it.
The Ruth is on Fire The Banshee Labrynth, 5:10pm
The sense of community, the generous audiences, the variety of shows and performers.
Smart and Dumber West Port Oracle 6:15pm
All the cliches, but fundamentally it's the best training ground to be a comic. Lose it and the standard of comedians will fall dramatically.
Alex Kitson: Fired Up! Ready to Go! 7.30 pm Mash House
A space for new performers to be discovered. Also a chance for regular people to temporarily escape from their regular lives.
Mamoun Elagab: Why I Love White People, 6:10pm at the Pleasance in Bunker One
It's an opportunity to put together a show that mines a specific theme (and probably be a bit more self indulgent) than you might get away with elsewhere in comedy clubs etc. The idea that anyone can put on a show - although that idea has been eroded by costs and saturation.
Matt Hutchinson: Hostile Assembly Studios at 2.30 pm
It's still the best place for discovery and experimentation. It's where I fell in love with stand-up as a punter and later where I failed miserably every day as a new comic, somehow solidifying my love for it even more. There's something magic about seeing a show that changes your life and then bombing in front of 8 people on the same day.
Paddy Young: Hungry, Horny, Scared Pleasance Baby Grand, 9:35pm
Thanks for reading. If you find Chortle's coverage of the comedy scene useful or interesting, please consider supporting us with a monthly or one-off ko-fi donation.
Any money you contribute will directly fund more reviews, interviews and features – the sort of in-depth coverage that is increasingly difficult to fund from ever-squeezed advertising income, but which we think the UK's vibrant comedy scene deserves.
Published: 2 Aug 2023