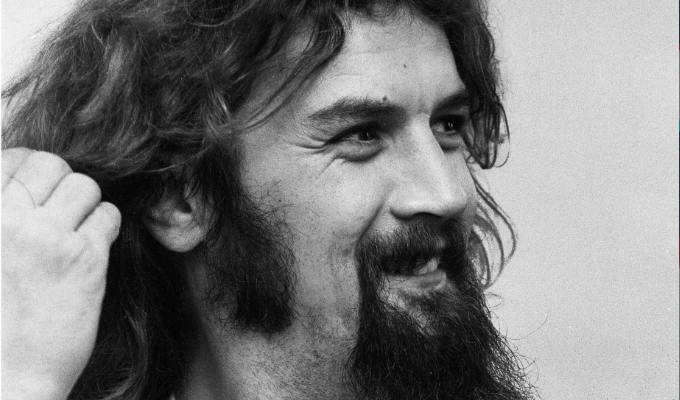 'I sometimes stray into political incorrectness, and I care not a jot'
In this exclusive extract from Billy Connolly's newly published memoirs, Windswept And Interesting, the comedian recalls a couple of his worst hecklers… and reflects on offence in comedy
---
Hecklers can be great in my show, but they can also be irritating. When I first performed on my own after splitting with Gerry, I did some student gigs, and they were exceptionally rowdy. It was good fun, but it was getting nowhere. It was a strain, and it was hampering my creativity. So I said to Alec Scott, my agent at the time, 'I've had enough. No more student gigs. Don't take them from now on.'
About six months later he said, 'I've got a gig for you – Glasgow University.'
'NO!'
He said, 'It's a hundred pounds.' My previous fee was seventy.
He said: 'Once you go up there, you're not coming back down.'
So I said, 'Okay. I'll do it. But any trouble I'm off.'
He said, 'Yeah, okay. The slightest trouble, get off.'
So, I walked onstage. I said, 'Hello. Good evening.' A guy in the audience shouted, 'Get off!' And I said 'Certainly' and walked off.
I wasn't paid, but it felt good. I knew I had to protect my integrity.
Another time I was trying to entertain people in Dundee, and I was doing a hillbilly banjo song about a rabbit stuck in a log. It's full of suspense. 'Got a rabbit in a log and I ain't got my dog' – a-ruccu-rucca-rucca-tong-tong . . . And this prick in the audience shouts out: 'Needle of Death!' He had this very irritating, flat, nasal voice: 'Needle of Death!'
I said, 'I'm sorry?'
'Sing Needle of Death!'
I said, 'Needle of Death? That's a song about heroin addiction!' I said, 'Have you noticed this is a banjo? Banjos don't do heroin addiction. But you'll like this song, it's about a chicken: "There's a chicken on the limb and I've got my eye on him . . ."'
But he kept calling out: 'Needle of Death!'
I said, 'I told you I don't know the fucking thing! Don't ask again!' So I started playing again: Dunk-a-lunka-dunk-dunk-dunk- dunk—
'Needle of Death!'
I stopped. Took off my banjo. Pointed at him: 'Stay where you are.' I stepped down from the stage and went up the aisle asking people, 'Was it you?'
'No.'
'Was it you?'
'No.'
'Who did you say? The fat prick with the moustache? Thanks.' So, I hit him. Boof! I gave him the Order of the Fat Lip.
It was the biggest mistake I ever made. He was the treasurer. I didn't get a penny.
---
I sometimes stray into political incorrectness, and I care not a jot.
Comedians always walk a tightrope regarding political correctness, even more so in the era of so-called 'cancel culture'.
When I played the King of the Dwarves in The Hobbit there was never any problem regarding the use of the word 'dwarf', because it was in the original Tolkien book. 'I am the King of the Dwarves,' I would say with great pride.
But Pamela [Stephenson, his wife] took exception to my using the word 'dwarf' onstage. I had heard a great story from Florence, so I said to Pamela, 'I want to tell this onstage. It's about a wee dwarf.'
She said, 'You can't say that!'
I said, 'What are you talking about? It's ABOUT a dwarf!' She rolled her eyes.
Then I asked, 'Well, how should I say "dwarf"?'
She said, 'They prefer to be called "little people".'
I said, 'No, they're dwarfs. Little people are little people. If you get a little person and a dwarf standing side by side you can easily tell one of them's a dwarf. And they both know which one that is.'
We never resolved the argument. When it comes to comedy you can twist yourself in knots to avoid offence, but the thing just loses its punch.
• Extracted from Windswept And Interesting by Billy Connolly, published by Two Roads yesterday. It is also available from Amazon.
» Billy Connolly: This is an accent, not a speech impediment!'
Published: 15 Oct 2021
What do you think?