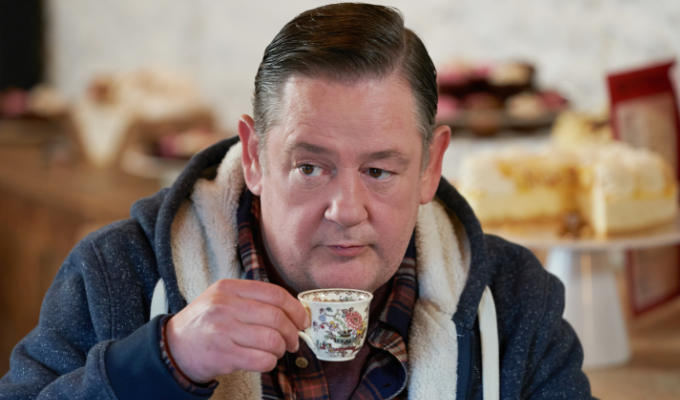 'Everybody's hamming it up... it's not Bleak House!'
Johnny Vegas reunited with Sian Gibson for Murder, They Hope, a new three-part series for Gold taking their characters Terry and Gemma from the Murder On The Blackpool Express series from bus drivers to private detectives. Here he talks a little about the show…
What is it that viewers have loved about the previous incarnations of this show?
Sometimes I struggle with stuff like this because I don't want to sound self-congratulatory. But I think people really enjoy the ensemble cast. They love going, 'oh, look who it is! Also, audiences really like the fact that it definitely doesn't take itself too seriously. It's just a really enjoyable bit of escapism.
How has it changed since it has shifted from one-offs to a full series?
Previously it was self-contained; you haven't really needed to watch the previous film to understand what's going on. We have tried to maintain an element of that, but there is also an arc and the characters have to develop a little bit throughout. But above all, it is still wonderful, harmless fun.
There's also been a nice little shift in these two characters. Being off the road is getting to Terry. The magic has gone out of their relationship. There's not a single kiss in this series, and that's nothing to do with Covid! Familiarity breeds contempt.
It's almost like lockdown. Terry and Gemma are like a lot of couples who are being forced to spend a lot more time together than they would do normally
In the back of his mind, Terry is thinking, 'as soon as we get the insurance through for the buses, we'll be back out on the road and can get back to normal.' He is going along with the detective agency, but hoping it's just a fad to tide them over until the insurance money comes in. Whereas Gemma's looking to make a real go of it. She's coming at it from that angle.
In the last episode of Murder, They Hope, Terry and Gemma have to go undercover back in the coaching world, and he just loves it. He's back in his element.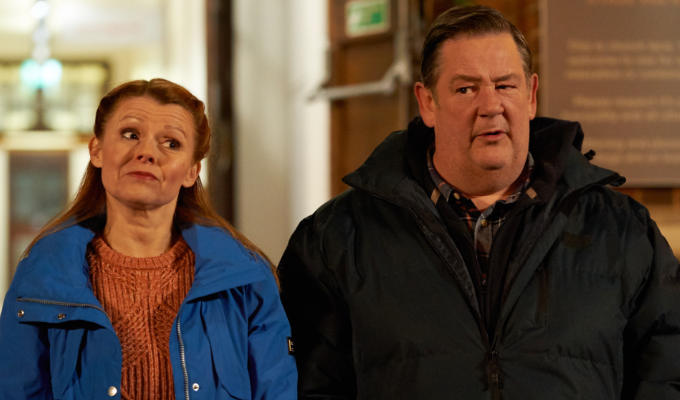 What stands out about the writing of Jason Cook?
He's a great writer - he's got to be because we attract all these fantastic guest artists! There are some brilliant one-liners, but he has got a great eye for observation, too. He can also write for young and old alike, and he really gets relationship dynamics. For instance, it's lovely watching the scenes between Sian and the sister that she can't stand.
Jason is also very mischievous; he stays the right side of crude without ever being shocking. And he knows the murder mystery genre inside and out. So he's constantly pulling that apart.
What was it like working again with Paul Whitehouse, who plays an embittered baker?
It was fabulous. Paul and I are in touch because I've started fishing again, and I've been texting him about that. He does that amazing fishing show with Bob Mortimer, which I adore.
When you have people like Paul on set, you just don't stop talking. When the camera's not turning over, you're laughing, and when the camera is turning over, you're laughing. Paul had one particular line to deliver and he was so funny, we must have been corpsing for 20 minutes!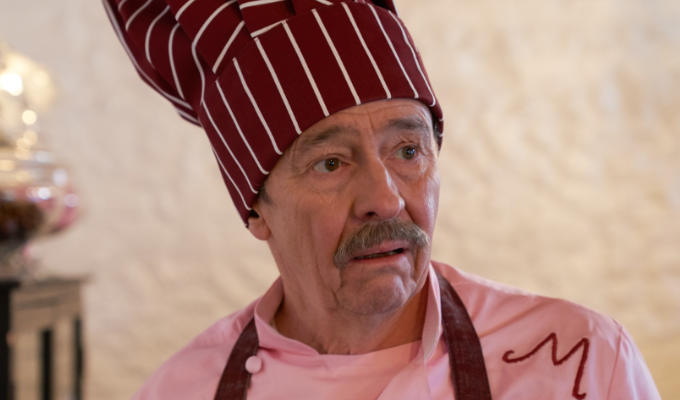 How would you describe your relationship with Sian?
She is hugely talented. I thought she was phenomenal in Car Share. Between series, Sian and I always keep in touch. But it's still lovely getting back on set and feeling like it was only last week that we were filming. It's amazing how easily we just fall back into it. It really helps that we are such good pals in real life.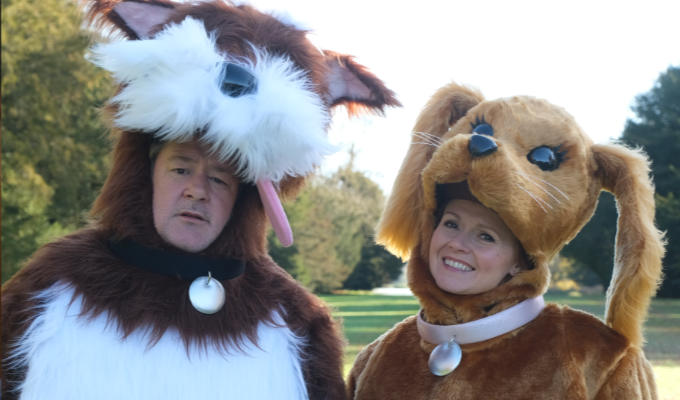 Was it tough filming during the pandemic?
We had to shoot Murder, They Hope in three separate chunks because of Covid. We were shut down a couple of times, and obviously there were lots of strict rules and regulations. So it would have been a nightmare if you weren't working with somebody you knew really well.
Are you hoping to make more series of Murder, They Hope?
Absolutely. Some things naturally come to an end, like The Office. But this has definitely been written with more in mind. That was the reason for taking it into the spin-off mode and being able to build up a body of regular characters, while still having that great turnover of cameos. So of course, I would love to do more.
We're very proud of the guest actors that we get in. They really freshen it up. Also, I think we've got a really nice atmosphere on set. Everyone settles in straight away. We are not like a private member's club. Everybody immediately thinks they've been doing the series for years.
Everybody who comes in has a tremendous dynamic. Because we all get on, we all want to make each other laugh, whether the cameras are turning over or not.
Every new person who comes in brings a brilliant new energy to it. You could say that everybody is hamming it up a little bit. But we are not destroying it, we are just heightening it. We are saying, 'Come on, it's allowed. It's not Bleak House!'
• Murder They Hope is on Gold at 9pm on Saturday.
Interview courtesy UKTV press office
Published: 2 May 2021
What do you think?