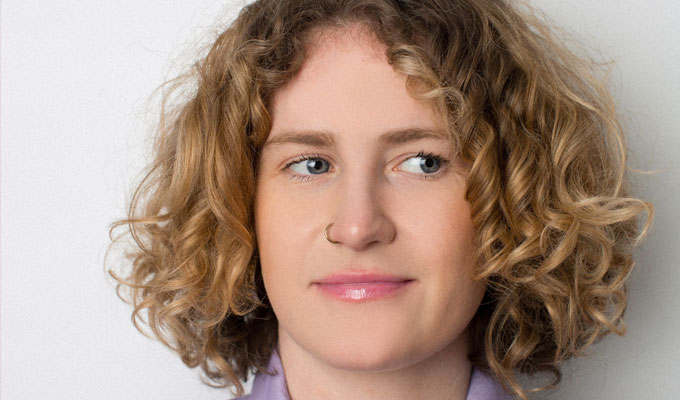 'My dad thought it was ridiculous I was writing a memoir'
As Tony Blair's fearsome spin doctor, Alastair Campbell wasn't always the kindest to those who put pen to paper.
But the former New Labour enforcer was full of encouragement for one novice writer: his daughter Grace even if he couldn't stop himself from teasing her a little.
'My parents were so mocking!' she laughed as she appeared at the Chortle Comedy Book Festival this week. 'They thought it was a joke - "you're 25 and you're writing a memoir!" They thought it was completely ridiculous.'
But she said her father was 'my biggest fan… He's so involved in everything I do in a really good way. He read every draft and he's a brilliant writer.'
However, he was cautious about giving his comedian daughter too much advice on the content of her book. 'He gave me five notes on the whole thing,' she said, after she told him bluntly: 'You're not my target audience.'
Grace said both her father and her mother, Cherie Blair's former adviser Fiona Millar, 'made me feel safe to write whatever I want to write. They are supportive. They also know I wouldn't listen to them if they said "take that out".'
One story in the book, Amazing Disgrace, did come as a shock to them: when she collapsed at the Secret Garden Party after taking magic mushrooms and a line of ketamine. But their main concern is that their daughter hadn't felt able to come to them with her problems.
'I got into terrible habits with dealing with my shame,' Grace said. 'My coping mechanisms used to be drugs.'
Although he insisted 'I don't want there to be lessons' from the book, she spoke about 'getting to a point where I don't feel shame' and in not caring how other people saw her.
On being considered 'pushy', she said: 'We need to stop caring what people think of our levels of ambition' and in seeking a relationship she said: 'When I was younger I put so much emphasis on finding love with a man... I was obsessed with being loveable and I wasn't because I was opinionated… I'm so glad I don't feel that way any more.' Needing to be 'lovable', that is, not devoid of opinion.
That rejection of other people's agendas also applies to her comedy career, as she described people in the industry advising her against making her Edinburgh debut last year. 'There were people who said I should step back a bit and that really pissed me off,' she said.' I don't feel older men should tell me how I should infiltrate comedy.'
Had she not made her debut at that point, she reflected, the pandemic would have robbed her of that chance this year, and possibly next, so she has no regrets.
That said she admitted she 'wasn't good enough to do my debut' at last year – a fact that was exposed by the critics.
'It broke me as I was shocked so many people would care who my dad was,' she said. 'I had no idea how much the press would have opinions. It was so much deeper than me.
'I definitely I just wished I knew a bit more about how the Fringe worked. I didn't know you'd get reviewed. I also wasn't at the level I thought I was at [in stand-up]… though I am now.'
But she also acknowledged using her dad's fame to sell tickets, saying: 'I'm incredibly privileged. I wouldn't have been able to do that show, I wouldn't have this book if I wasn't who I was.'
'My childhood was incredibly strange. I was aware that the press had an opinion of us, but because I went to a normal state school, I had a normal community there who really did not care who my father was.
'So I had a really normal life. I was really so unaware of it - unless we went to Downing Street.'
The comedy book festival continues today with Outnumbered creator and panel-show regular Andy Hamilton: at 7pm and a session about free speech and the business of stand-up, through the prism of the New York Comedy Cellar, at 9pm. Click here for full details of all the festival's sessions.
Meanwhile, full season passes are still available for £49 here, giving full access to all 22 sessions – those you've missed will be available on demand after the festival is over for a month.
Published: 20 Nov 2020
What do you think?