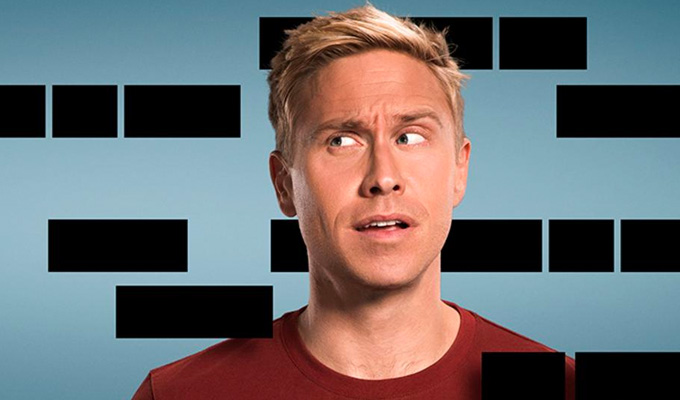 Revealed: Chortle's biggest stories of 2019
In the past year we've served up almost 10million pages of comedy news, opinions and listings – attracting a total of almost exactly 4million unique users.
Below are the ten most-read news pages of the past 12 months. In some ways it's a surprising list because some of the biggest stories of the year – such as the early deaths of Jeremy Hardy and Ian Cognito – do not feature. However these were widely covered across all media, whereas stories that broke on Chortle could not be read elsewhere, and so performed better.
Here, then, were the hottest stories of the year.
10. Aisling Bea quits 8 Out Of 10 Cats
In March, we was reported how Bea was quitting as regular team captain on the E4 panel show ahead of the launch of her Channel 4 comedy This Way Up and her starring role alongside Paul Rudd in Living With Yourself for Netflix.
In June, the Dave channel announced it had commissioned Meet The Richardsons, a fictionalised version of the couple's married life. Beaumont said: 'We've both found our marriage really hard so having a TV crew following us around for six weeks and being paid money to talk about Jon's bald spot and in a controlling nature is really going to help us.' It's due to air next year.
8. Stan Laurel crowned Britain's greatest comedian
In May, the comic, perhaps boosted by the recent biopic, took the crown in a three-hour TV special on the Gold channel. Victoria Wood came second, followed by Billy Connolly, Peter Sellers and Eric Morecambe. Tommy Cooper couldn't even make the top 10…
7. Vic and Bob announce live dates
From just a couple of weeks ago, the news that that pair would be doing a short tour of 'audience with…' shows in 2020. Full story
6. Bumped! Bob Mortimer's Would I Lie To You return dropped from schedules
In November we broke the most ironic news of the year, that a show featuring a panel of people fibbing was to be replaced by a different show featuring a panel of people fibbing: A Question Time special featuring all the party leaders making their election promises.
5. Jack Whitehall's Travels With My Father gets a third series
In January we were first with the news that Netflix had renewed the travel series, with Jack and Michael Whitehall this time travelling to the US.
4. Who's in series 8 of Taskmaster?
In February it was revealed that the contestants for the eighth series of Taskmaster – which subsequently aired on Dave in May – would be Love Island commentator Iain Stirling, the Inbetweeners' Joe Thomas, stand-up Lou Sanders, ITV Chaser Paul Sinha and Car Share's Sian Gibson.
3. The Taskmaster Army
Another popular story for Taskmaster. In September, almost 2,000 people descended on a small Buckinghamshire park to complete one of the challenges in the spin-off book – far more than the few dozen series creator Alex Horne expected.
2. 'If you can't make jokes without hurting people, maybe you're no good at it'
In October, comic Marc Maron hit back at Joker director Todd Phillips's claim that 'woke culture' is stifling comedy. Speaking on his WTF podcast, the stand-up – who plays a TV producer on Joker – said: 'There's plenty of people being funny right now. Not only being funny but being really fucking funny. There are still lines to be rode. If you like to ride a line, you can still ride a line. If you want to take chances, you can still take chances.
'Really, the only thing that's off the table, culturally, at this juncture –and not even entirely – is shamelessly punching down for the sheer joy of hurting people. For the sheer excitement and laughter that some people get from causing people pain, from making people uncomfortable, from making people feel excluded. You know, that excitement.'
'If you're too intimidated to try to do comedy that is deep or provocative, or even a little controversial, without hurting people, then you're not good at what you do. Or maybe you're just insensitive.
'Bottom line is no one is saying you can't say things or do things. It's just that it's going to be received a certain way by certain people and you're gonna have to shoulder that.'
1. BBC made Russell Howard rewrite a joke – in case it offended Isis
In January, the comic revealed that in 2015 TV executives asked that he change a routine in which he attacked Isis as 'not being Muslims' … in case the fundamentalists got offended. On his Sky One show The Russell Howard Hour, the stand-up said: 'The BBC lost their mind, [saying] "You need to re-record it! You need to say Isis aren't *devout* Muslims." 'I was like, "Are you worried we are going to offend Isis?" Are they going to write in?"'
Published: 31 Dec 2019
What do you think?