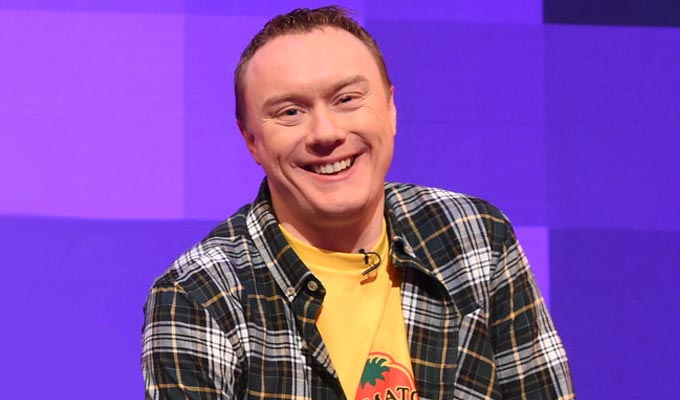 'We basically character-assassinate Dara for 15 minutes'
Steve McNeil – the co-creator of Dara O Briain's Go Eight Bit – has just released a guide to the history of video games entitled Hey! Listen!
O Briain wrote a foreword for the book, but was far too busy to read it for the audiobook.
So here's an exclusive, unreleased version of the introduction read instead by McNeil's fellow Go Eight Bit team captain and co-creator Sam Pamphilon.
'Essentially, we character assassinate Dara for 15 minutes,' McNeill admitted.
McNeil's obsession with video games is such that he took a Nintendo Wii with him on his honeymoon and spent so much time playing smartphone games in bed in the dark that he got eye strain and had to wear an eye patch. The locals nicknamed him 'the pale pirate'.
Go Eight Bit covers the history gaming from Pong to Space Invaders, Donkey Kong, Mario, Sonic, Wolfenstein 3D, Worms and many more.
We also have six copies of the printed book to give away to Chortle readers.
To stand a chance of winning one, just answer the following question by 5pm on May 27 when we will select the winner at random from all correct answers received. Good luck! Usual terms and conditions apply.
Click here to buy a copy if you're not lucky enough to win.
Published: 13 May 2019
What do you think?