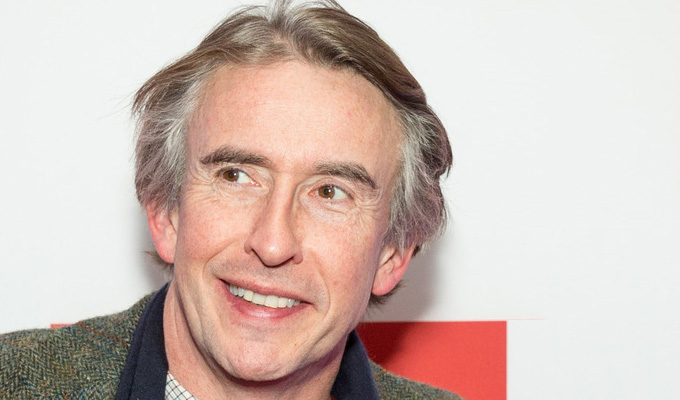 'The world has slightly realigned itself along Alan lines'
The overused phrase 'long-awaited' doesn't seem to do justice to Alan Partridge's return to BBC television, now as the co-presenter of a fluffy early-evening magazine show called This Time.
At a preview screening at Broadcasting House last month, the Corporation's comedy boss Shane Allen was quick to calm any nervous colleagues by insisting – not entirely convincingly – that the programme was 'absolutely nothing to do with The One Show'.
But while there are definite similarities, there is another programme whose shadow looms large over Partridge's comeback; another featuring a clumsily self-important male host and a long-suffering female colleague, forever rolling her eyes at his buffoonery.
'I did study quite a lot of Susanna Reid's straight-faced indignation,' says Susannah Fielding, below, who plays Partridge's co-host Jennie Gresham. 'She is God in terms of her patience levels. It's that fine balance between keeping the smile on but also but also controlling him, without actually saying anything, to be able to shut him down. That was really fun to play.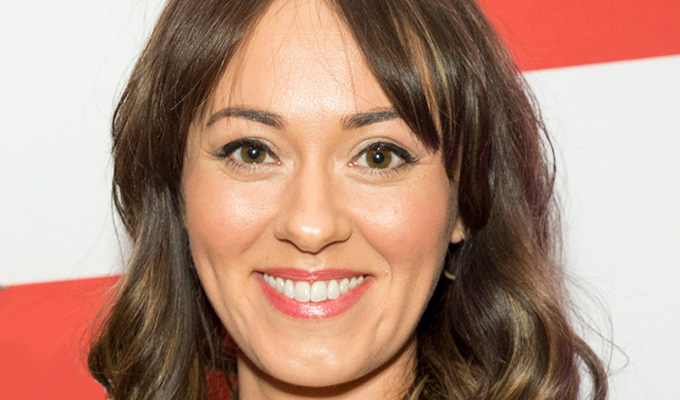 'There are quite a lot of women on TV who are trying desperately not to let on how disappointed they are with on-screen partner. Jennie is way, way cleverer than Partridge, and she's got quite a lot of control over him.'
Star Steve Coogan agrees there's plenty of comic mileage in her reactions. 'She has to be professional and disguise what she's thinking – but telegraph it enough to work as comedy so we can see what she's thinking,' he says. 'Susannah does that incredibly well, so we can see it. We use it as punctuation.'
But the rise of presenters like Piers Morgan means that the writers – Coogan plus brothers Rob and Neil Gibbons have got to gloss over the fact Partridge wouldn't actually be a broadcasting pariah.
Neil says: 'What we had to overlook is that in the real world a presenter like Alan would be snapped up by a show like this because they're not really that bothered about truly professional broadcasting. They get more from someone saying something offensive, outrageous or thick – the buzz that gives you on social media is great.
'So we had to pretend to Good Morning Britain doesn't exist because the jeopardy is gone if Alan's in a world where his crass buffoonery is part of the selling point of the show, that there's no way for him to fail. So we had to slightly ignore that and make it a bit more BBC and po-faced.'
Still, a pariah Partridge has been – killing a guest on your show will do that for a career – until the BBC tentatively welcomed him back as a stand-in host for this fictional early evening show.
When the comeback was originally announced, Coogan explained how hit could have been as a result of Brexit: the metropolitan elite panjandrums of the BBC getting a wake-up call from a middle England they had forgotten.
'The world has slightly realigned itself along Alan lines,' he says now.
'There might be a missive at the BBC that there may be some area of the viewing audience who had been disenfranchised, and Alan potentially represented that. So you could imagine they said, "we'll give this guy another bite of the cherry". He's in touch with that worldview.'
'I'm not sure I bought that,' Neil Gibbons admits. 'And then I saw Nick Ferrari presenting Newsnight and I thought, "maybe…"'
Not that Partridge is quite the shameless reactionary he once was, Coogan suggests.
'He has developed his views,' he says. 'Twenty-five years ago he was an unreconstructed uber-conservative Little Englander. Now he's trying to be socially liberal as he knows that's what you have to be, even if you are fiscally conservative. He's a bit more Cameron-esque. Even some racists in this country know to be quiet about it.
'Now he's more nuanced and there's more humour to be mined in that: rather than the show being liberal elites mocking people we think are intolerant – which is like shooting fish in a barrel. It's funnier to go for people who are trying to adopt what they think is "correct thinking" and not getting it quite right.'
Neil Gibbons agrees the character has changed. 'Originally, he was a young man with old sensibilities kind of a young fogey. Now he really is in his middle age we had to switch off a bit and go the other way and "down with the kids". When we made Scissored Isle he was on this estate and made sure he wore a leather jacket and ice white trainers and smoked a fag.'
It's clear all three writers are meticulous about the details of the show, and Coogan excitedly talks the precise timing of an aside in one episode. 'The appearance of things being random is the result of quite surgical work,' he admits. They even had a meeting over the size of the steps in the studio to make sure Alan couldn't walk up them smoothly, he had to take two steps and then one, to look especially awkward.
In the comedy series, we also get to see what happens when the cameras are turned off on magazine show as it cuts from the studio to pre-recorded segments. Here we see Alan and Jennie turn off their TV faces to reveal what they are really thinking.
'When you have Alan on camera you don't know his prime thoughts as he's always aware of being watched,'Coogan says .'There a dividend in that because you can see him modify his behaviour and that can give you a lot of comedy.
'But when you see him his private life there's no witness there, as in I'm Alan Partridge. Then you get to explore his inner psyche; you don't watch him trying to present something in the same way.'
The premise of This Time allows the viewer to see a little of both. Coogan again gets technical when he talks about the framing of these candid shots – which he learned from Mid-Morning Matters.
'Because it was supposed to be a webcast we framed things in interesting ways so it's like anti-framing: you get shots where his head is cut off or you can't quite see them, so it's like the audience want to look round a corner. They have to do more work and engage themselves more as it feels like they are eavesdropping.'
The writing trio reveal that they rework scripts right up to the last minute – although they have to be 'careful you don't confuse a new joke with a better joke', Rob admits. But once the script is set, improvisation is not encouraged.
'We'll often be writing and rewriting the night before and the morning before the cameras start rolling,' Rob Gibbons said. 'So Susanah might only see the words just supposed to say when they come up on the Autocue. Nothing's improvised while the camera's rolling.'
Not everything made the screen: 'We did cut a whole section based on the Moral Maze, the Michael Burke thing, called Quandangle – because it was a quandary in a quadrangle,' Coogan recalls. 'But when it came to the execution, it didn't quite live up to it. The name was as funny as it got.'
Three writers means every decision can be put to a vote. But 'we don't care enough to have a fight over it,' Coogan admits. And despite being the star, he doesn't always get his own way – since he doesn't sit in the edit suite where the final decisions are ultimately made.
The other part of the on-air team of This Time is Simon Denton, formerly Sidekick Simon from Partridge's digital radio days. And the team are full of praise for Tim Key, who plays him.
'I never get how well-known he is in the mainstream but there's no funny a man out there,' Rob says.
And Coogan adds: 'He's one of these people, you can give him nothing and he'll make it something with his facial expressions I just don't know how he does it they are totally unpredictable but entirely truthful.'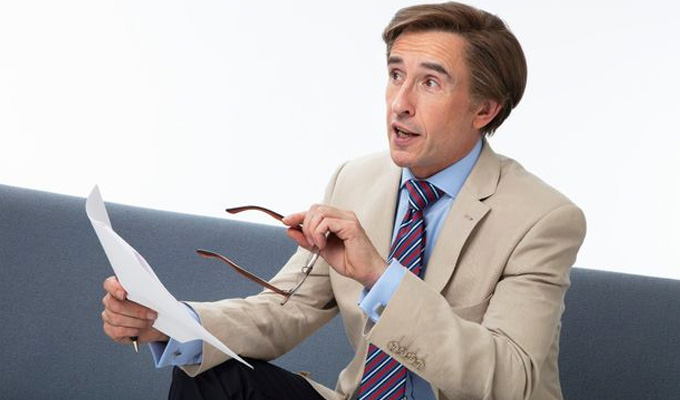 The inevitable question is whether Coogan gets bored of returning to Partridge time and again – especially as his career takes off in other ways, as Stan and Ollie (but probably not Holmes and Watson) attests.
'The success I have in other areas makes me more excited to do Alan because I enjoy it,' he says. 'You're also in a strange situation because not many people have comic characters who have been around for so long.
'There's a lot of information that the audience already know, they come to it armed with information, so we can be more nuanced. Sometime's it's just Alan's expressions and people know him so well they can read what he's thinking It's a very unusual situation for a character to have 25 years of history.'
This Time with Alan Partridge will begin airing on BBC One at 9.30pm on February 25, it has been announced today.
Published: 14 Feb 2019
What do you think?