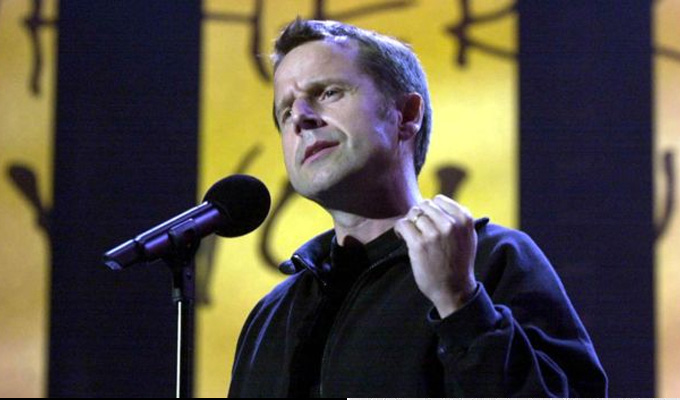 Jeremy Hardy: Thank you for the music
Jeremy Hardy was a man of many talents... but singing was not one of them.
However his excruciatingly off-key voice did not stop him from embracing musical rounds in the Radio 4 panel show I'm Sorry I Haven't A Clue.
Here are some samples of the rounds Pick Up Song, where the panellists had to keep singing along to a track as it faded away with points given for how close they were when it faded back in again, and One Song To The Tune Of Another.
The concept of the latter might be hard to grasp, so we'll leave it to the show's former host Humphrey Lyttelton to explain:
'So what happens teams is that we take the words of one song away from its tune, and substitute them for the words that have been taken from another song. The obvious analogy is a bottle of wine at a blind tasting - it could be a chardonnay or a rioja, perhaps a burgundy, but you mustn't get bogged down on what type of wine, teams, that's not important. So let's just assume it's an English hock from the Kentish vineyards. The wine could be poured out of the bottle leaving you with an empty, but still serviceable container, and I can see by the look of horror on your faces teams, that you're way ahead of me in thinking 'but if our English wine is poured away, what on earth are we going to use to top up our anti-freeze?' - but you're missing the point, because what we do is to refill the bottle with a different vintage, which is exactly what happens in One Song To The Tune Of Another, except of course that there's no wine involved. So no tasting, and no spitting...at least not until you hhear the piano accompaniment of Colin Sell...'
As we celebrate Hardy's work following his death today at 57, here are some of his finest musical moments:
Hallelujah in the style of George Formby
Kung Fu Fighting to the tune of Are You Going To Scarborough Fair?
Come On Eileen
Roxanne
Livin La Vida Loca
Thank You For The Music
Published: 1 Feb 2019
What do you think?