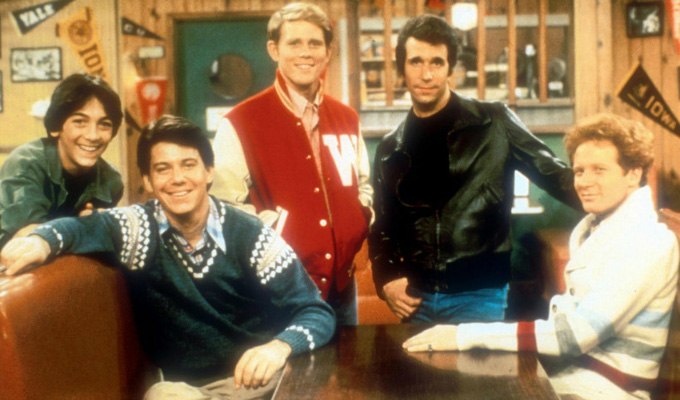 What was the diner in Happy Days?
1. Who is mentioned at the end of every episode of Radio 4's Just A Minute as 'the creator of this amazing game'?
2. Which comic actress is the narrator of the US reality dating show First Dates?
3. Which comedian had a 2017 Edinburgh Fringe show titled Keynote?
4. What honour was bestowed to the schoolgirls at the end of the film The Great St Trinian's Train Robbery?
5. Complete the 2007 film title Talladega Nights - The Ballad Of...
6. Which comedian was married to George Burns?
7. What is the name of the diner in the US sitcom Happy Days?
8. Variety star and comedian Lynne Shepherd was better by what stage name?
9 Which famous US comedian was uncredited as a producer of the film The Elephant Man, to avoid confusion about it being a comedy?
10. Which Beatles film was the first to be released at the cinema?
• How did you get on? Check your answers here.
Published: 24 Apr 2018
What do you think?