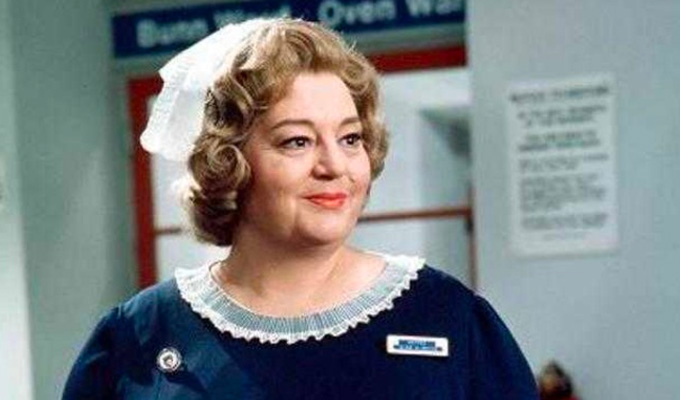 How many times did Hattie Jacques play matron?
Test your comedy knowledge with our weekly trivia quiz - compiled, as always by broadcaster and comedy historian Hayden Parker. Good luck!
1. Which Blackadder character was played by Patsy Byrne?
2. What short film was shown before Monty Python's The Meaning of Life?
3. Leonard Schneider was better known by what performing name?
4. What is the name of the fictional radio station in Peter Kay's Car Share?
5. Which spin-off from Channel 4's Comedy Lab included the characters George Agdgdgwngo, Janec and Defrays Constantinople?
6. Who played 'The Guvnor' in the CBBC show The Slammer?
7. What is the name of the superstar DJ played by Rhys Ifans in the film Kevin and Perry Go Large?
8. Which BBC sitcom featured the characters Cuthbert Hever, Grace Pugh-Critchley and Mervyn Noote?
9.In how many Carry On films did Hattie Jacques, pictured, play 'Matron'?
10. Which comedy game show shared its original theme tune with Grange Hill?
• How did you get on? Check your answers here.
Published: 17 Apr 2018
What do you think?