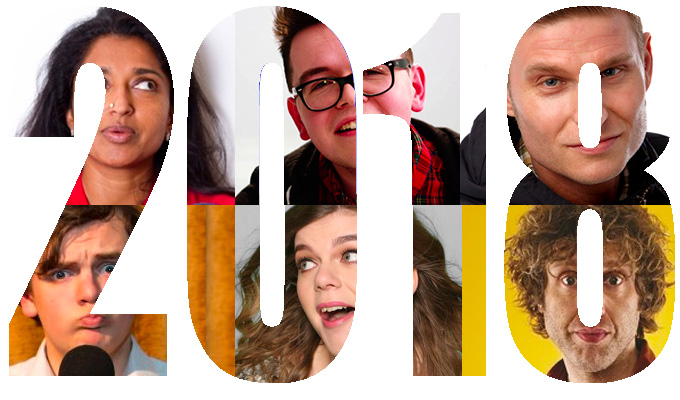 2018: The comedians to watch
To mark the new year, we've asked comedy club promoters around the country to tip the comedians they think will be the ones to watch in 2018 – the stand-ups they expect to break through to the next level of success. Here are their pick… and if you want to see who they picked for 2017, last year's list is here.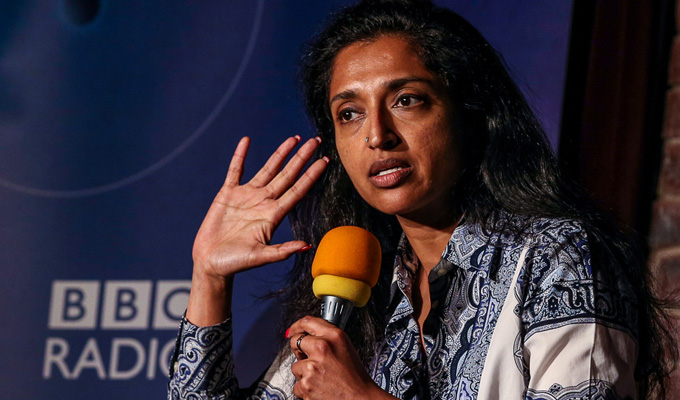 Sindhu Vee
Pete Grahame of Downstairs At The Kings Head in Crouch End, North London, said that he knew this Indian comic 'had the chops for this game' ever since her first try-out three years ago.
He said: 'A controlled, confident stage presence and intelligent, mature material go some way to explaining how she has done so well, so quickly.
'She will become very big in the next few years. But only because she is so skinny now.'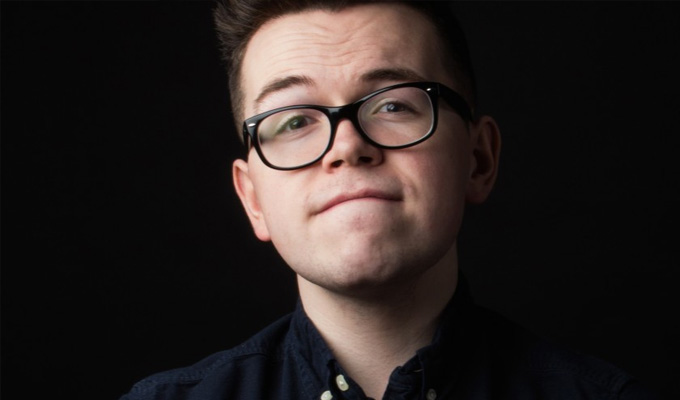 Christopher McArthur Boyd
The choice of Scottish promoter Alan Anderson, who also runs the Scottish Comedian Of The Year competition and its various offshoots.
He said: 'In three short years CMB has gone from child-like open spot to an act who can handle tough gigs and capable of headlining major weekend clubs.
'After securing the runner-up spot in Scottish Comedian of the Year in 2015, CMB returned to the final the following year, but showed signs of stagnation doing almost exactly the same routine.
'In 2017 he spent the first two an a half months in Australia. Dying on his arse in front of foreign audiences, skint and surrounded by a large group of more experienced comics getting better paid spots, he quickly realised he had to up his game to earn his way.
'His subsequent work ethic, flexibility and turnover of new material that he workshopped out there, quickly led to him earning a reputation among several Australian fringe promoters as a topical and reliably funny act.
'Since returning from Oz he has had sold out shows at Glasgow Comedy Festival and Edinburgh Fringe, written and starred in several online sketches for BBC Scotland and has a very full diary. Promoters: book him now because he's the Scot most likely to hit the big time next.'
Anderson also tipped Susie McCabe for big things, saying 'she can smash any room be it a BBC Radio 4 audience or a hate-filled Orange Lodge' – but adds that she 'has no desire to be a TV personality', just a great comic.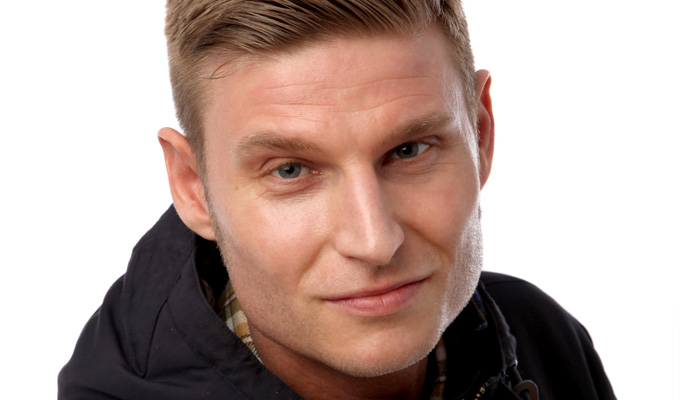 Scott Bennett
Scott Bennett was the pick of Neil Jollie of the Hilarity Bites network of gigs, predominantly in the North of England.
Jollie said: 'Scott's been a solid circuit stand-up for the last few years, but over the past 12 months he's become a bulletproof headliner, and spread his wings with his new web series pilot.
'I wouldn't be at all surprised to see or hear him on TV and radio panel shows over the next year.'
The web pilot he speaks of, Caravan Of Love, is available here.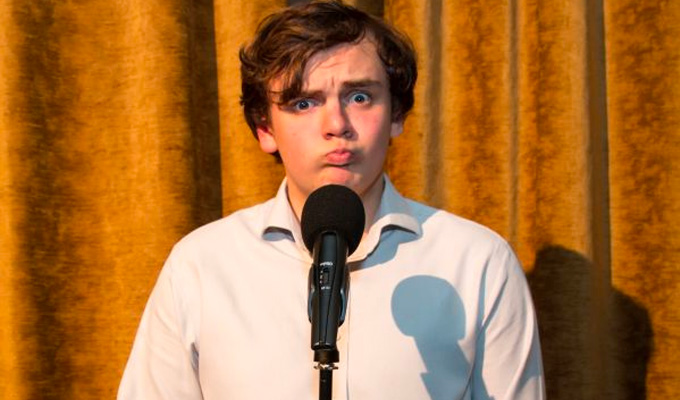 Andrew White
Geoff Whiting, who runs the network of Mirth Control gigs across the UK, nominated Andrew White, who lives in Salisbury and is just 18 years old.
Whiting said: 'I saw him when he was just 17, an even then he was remarkably assured with very well-crafted material and an understated yet very confident delivery.
'He is self-deprecating and audiences like him. yet he has a few surprise twists and turns in his set that make him interesting and memorable.'
Whiting predicted he would become more established on the circuit next year as more promoters will get to know about him.
'He certainly has the writing ability to move into radio and possibly TV in the long term,' he said. 'If he does Edinburgh, I would expect him to deliver an excellent show.'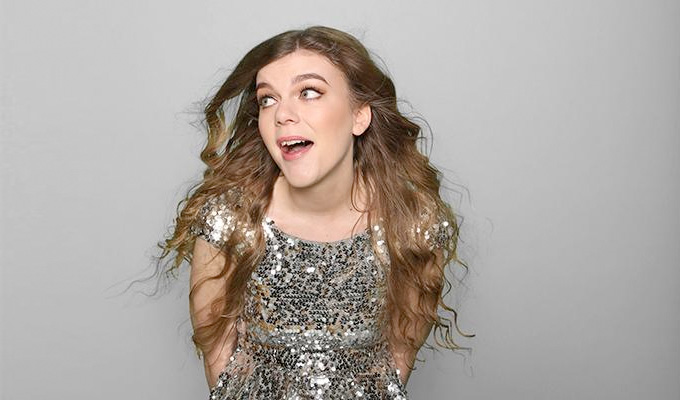 Lauren Pattison
Greg Faulkner of the Comedy Cafe in London tipped young Geordie comic Lauren Patterson, who was nominated for the Edinburgh best newcomer award in 2017.
He said: 'She's breaking through massively and is likely to smash it at Edinburgh, as well as having some TV work coming through.'
Among open spots, he praised Sam Sheldon as 'incredible' and ready for a breakthrough.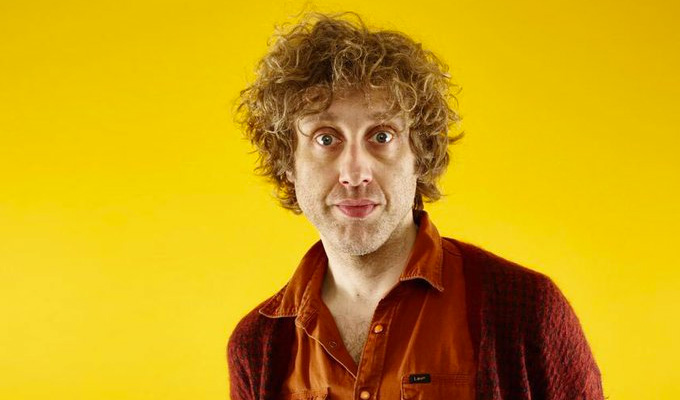 Richard Todd
Stephen Grant of the Krater Comedy Club at the Brighton Komedia, singled out Richard Todd.
He said: 'Nobody who has seen Richard in the last few years would ever doubt that he has the comedian brain required to mine funny from observations, personal anecdotes, and language – but his more recent ability to make it accessible to all has suddenly made him hugely enjoyable to a far wider audience than previously.
'Expect him to be the act both audiences and fellow comedians are talking about in 2018 - and in the vast majority of cases, for the right reasons.'
Published: 2 Jan 2018
What do you think?