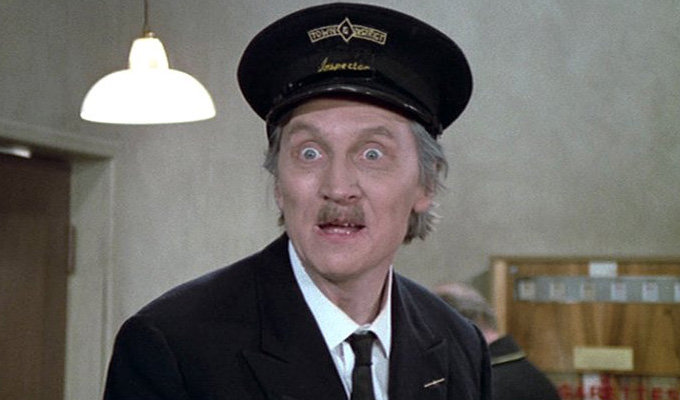 Who played Blakey in On The Buses?
Test your comedy knowledge with our weekly trivia quiz - compiled, as always by broadcaster and comedy historian Hayden Parker. Good luck!
1. Who played Inspector Cyril Blake (Blakey) in On The Buses?
2. Robert Florence and Iain Connell wrote and performed which Scottish sketch show?
3. Cyril Fletcher reading his Odd Odes, whilst sitting in a leather high backed chair made popular viewing during which BBC One show?
4. What is the name of the rival club owned by Den Perry in Phoenix Nights?
5. Debbie Maddox and an Elf travel to another world in which Sky One series?
6. Gotchas were awarded to recipients of wind-ups in which TV show?
7. Which comedian is touring this year with a show titled A Show That Gambles on the Future?
8. Who played Jacko in the sitcom Brush Strokes?
9. Which radio comedy was set aboard HMS Troutbridge?
10. David Claridge is best known as the voice of which famous children's character?
• How did you get on? Check your answers here.
Chortle is hosting a comedy quiz, pub-quiz style, at London's Museum Of Comedy on December 6. Come and put your knowledge to the test! Details here
Published: 21 Nov 2017
What do you think?