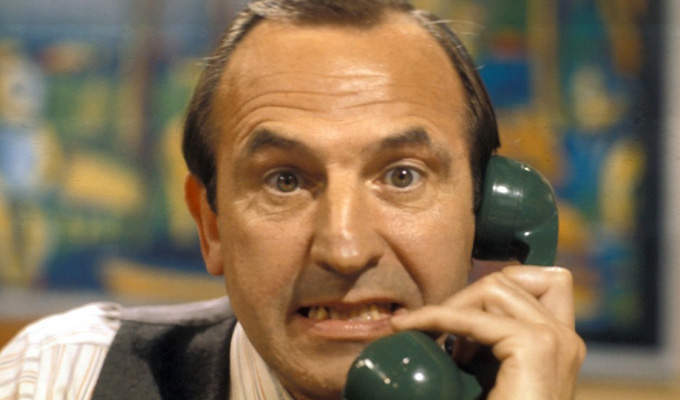 What company did Reginald Perrin work for?
Test your comedy knowledge with our weekly trivia quiz - compiled, as always by broadcaster and comedy historian Hayden Parker. Good luck!
1. Reginald Perrin, pictured, was an employee of which company?
2. Which comedian had Edinburgh shows called Hot Mess, Definitely and Instrumental?
3. Red, Chuck and Bomb are all characters in which 2016 film?
4. Which two comedians played Fodesinbeed Annodue in Star Wars: Episode One?
5. The comedy producer and director Ed Bye is married to which comedian?
6. What lucky foodstuff was carried in the bobsled in the film Cool Runnings?
7. Who was the last host of the comedy sports panel game They Think It's All Over?
8. The diminutive music hall comedian Harry Relph was better known by what name?
9. Rhoda, Phyllis and Lou Grant are all spin-offs of which comedy show?
10. True or False, Whoopi Goldberg was once a bricklayer?
How did you get on? Check your answers here
• Chortle is hosting a comedy quiz at the Museum Of Comedy in Central London from 7pm on December 6. £3 per person entry, max team size £4, £50 first prize.
Published: 14 Nov 2017
What do you think?