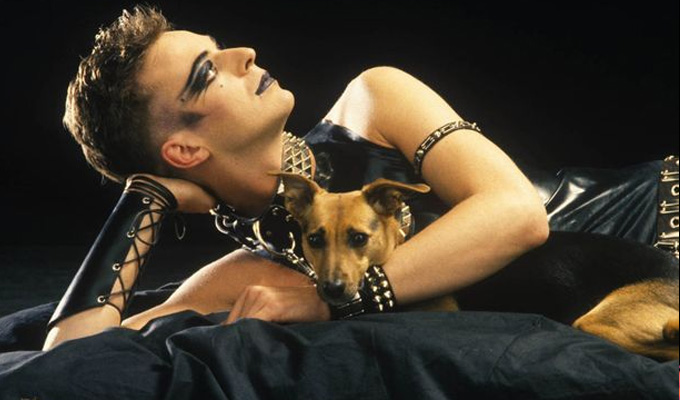 What was the name of Julian Clary's dog?
Test your comedy knowledge with our weekly trivia quiz - compiled, as always by broadcaster and comedy historian Hayden Parker. Good luck!
1. Who played Ruby Gates in the St Trinian's films?
2. Which band provided the theme music to the TV show Friends?
3. Which 'Prince of Polyester' was created by Australian comic Mark Trevorrow?
4. Which comedy character drove around in a car with the registration plate SLW 287R?
5. In which Carry On film would you hear the immortal line 'Fakir, Off!'?
6. What was the name of the greasy hair product in the film Coming To America?
7. Who played the well spoken Philip in Rising Damp?
8. What was the name of Julian Clary's dog who appeared with him on stage during his time performing as The Joan Collins Fan Club?
9. In which decade did Have I Got News For You first broadcast?
10. Jack Dee, Peter Kay and Gordon Rollings have all advertised which product?
• How did you get on? Click here for the answers.
Published: 29 Aug 2017
What do you think?