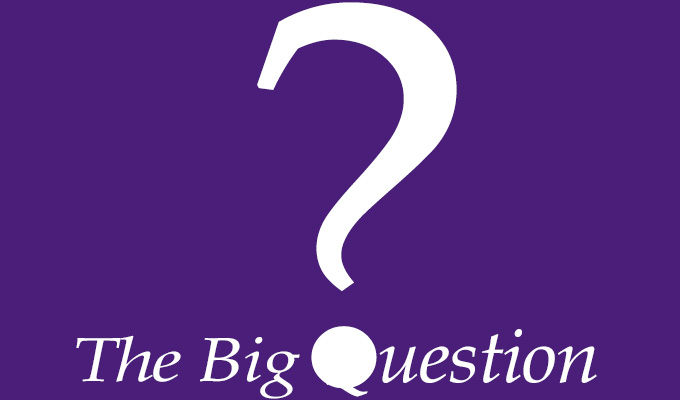 Who have the Edinburgh comedy award judges most heinously overlooked over the years?
With the lastminute.com shortlist out tomorrow, we ask comedians to name who SHOULD have been on the list in previous years.
Luisa Omielan not getting nominated is the biggest travesty since Rose didn't budge up to let Jack share her door raft in Titanic
Lauren Pattison: Lady Muck, Pleasance Courtyard, 17:45
Candy Gigi and Russell Hicks, although I'm a little bit biased because I fancy them both.
Zahra Barri: Talk Like An Egyptian, Laughing Horse @ Bar 50, 21:45
Alfie Brown. He is someone who has consistently been in my top 5 acts for every one of these questionnaires I've done, and I think the only act I've made an effort to see every year, and every year he blows me away with an absolute acerbic hour of satire, and every year I never see him pop up on an awards list. I genuinely reckon he might be a little ahead of his time. I'm not sure the people are ready for his revolution just yet. I hope he doesn't take that the wrong way, but if you're reading this because you like my comedy, and you haven't seen him. Book your tickets now. I cannot recommend him enough.
Rahul Kholi: A Not So Chubby Brown, The Stand, 19:05 (and others)
Working class political comics whose view contradicts their own and who are called Geoff.
Geoff Norcott: Right Leaning But Well Meaning, Underbelly Wee Coo, 18:40
I think most people would say Glenn Wool and Carey Marx wouldn't they? I mean they are a lot of comics' (young and old) favourite comic
Brendon Burns, Race Off, Gilded Balloon, 18:45
Maybe Mat Ewins? he makes me laugh harder than any other comedian. Ultimately there's so many good shows that hundreds inevitably get overlooked.
Joe Wells: I Hope I Die Before I Start Voting Conservative, Sneaky Pete's, 12:05
John Luke Roberts. His show Stdad Up (sic) was the only time I've ever been genuinely horrified whilst also laughing my head off. Absolutely exhilarating comedy.
Stuart Goldsmith: Like I Mean It, Liquid Rooms Annexe, 15:45
Daniel Sloss. No doubt. He is world class. You wait until he has three amazing Netflix specials and they'll be throwing awards at him.
Nick Cody: On Fire, Underbelly Med Quad, 20:20
I have become more and more jaded about awards over the years, principally because there are so many brilliant acts working today that to boil it down to just a few people is simply unfair and even banal. I'm a big fan of Brian Gittins, Joz Norris, Jo Neary and Paul Currie.
Edward Aczel, Heroes @ The Hive, 18:15
Colin Hoult. He is the best. Carnival of Monsters is the best show i've seen. Whenever I watch his shows I have to sit stony faced after ten minutes because i've usually started to hyperventilate from laughing so much.
Daniel Cook: For Money, Just the Tonic At The Caves, 13:20
John Robins. Every show he's done has been outstanding and I don't think there is a better storyteller in comedy. This year they'll see the light I suspect.
Carl Donnelly: The Nutter On The Bus, Heroes @ Bob's Blundabus, 19:30
Nick Mohammed. What can I say? The man is a genius. Why hasn't he been nominated yet? Also he should win 'nicest man of the Fringe award'.
Naomi Sheldon: Good Girl, Just The Tonic @ Mash House, 13:00
Matt Price. whose shows have been consistently brilliant and unique.Shame on these judges. For shame. Damn their eyes.
Martha McBrier: Balamory Doubtfire, Finnegan's Wake, 17:00
100% Spencer Jones. The fact that 2015's show, Proper Job didn't get nommed, mate, is mental.
Jayde Adams: Jayded, Pleasance Courtyard, 21:30
Suzi Ruffell and Katherine Ryan. And Austentatious and Abandoman; just because they're improvisers and they don't 'write' their show in advance doesn't mean they don't have to be insanely skilled and worse their arses off for months like everyone else.
Jenny Bede: Eggtime, Pleasance Dome, 20:10
Published: 22 Aug 2017
What do you think?