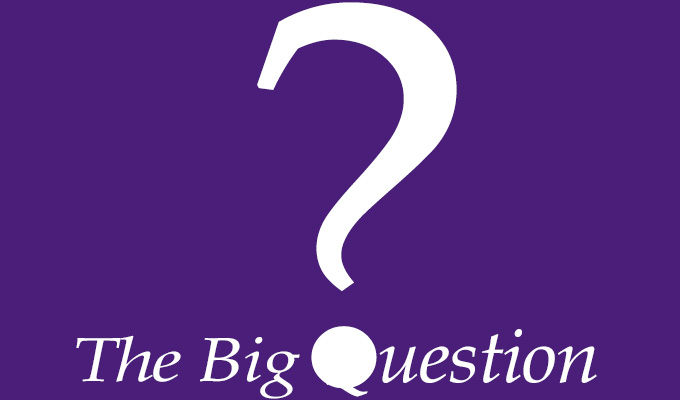 What gets you through Edinburgh's toughest days?
Meditation. And by meditation I mean worrying about exactly the same shit but with my eyes shut.
Geoff Norcott: Right Leaning but Well Meaning, Underbelly Wee Coo, 18:40
I remind myself how lucky I am, for more than half my life I've spent my summer holidays at the greatest arts festival in the world. I don't really have family other than my mum and dad, but every August I get to see the same people I've seen since I was a little girl. It's like a Family reunion, I don't like everyone but they're family.
Ashley Storrie: Morning Glory, The Counting House, 18:45
The toughest day at the fringe is still a thousand times better than my best day in a call centre.
Micky Bartlett: Typical, Gilded Balloon, 17:15
Irn Bru and a trip to One Spa. I am a classy duck!
Pippa Evans: Joy Provision, Pleasance Courtyard, 14:40
A two-course crepe dinner from one of the food trucks in Gilded Balloon. Cheese and ham as a main, throwing in some pepperoni if its been a particularly bad one, and classic nutella for dessert.
NewsRevue, Pleasance Courtyard, 18:30
Doing something entirely un-Fringe related - like walking along the Water of Leith or going round the National Portrait Gallery. And crying.
Jane Hill: Cow, Laughing Horse @ The Counting House, 13:05
Reading a whole newspaper and remembering that the festival is of very little import, really. And wanks.
Jessica Fostekew: The Silence of the Nans, Just The Tonic@ The Caves, 16:00
Just getting away from the festival for a day or two if you can. Get to reality for an afternoon, helps you realise that while this is your world right now, it isn't the world. Failing that a good fight always recharges your batteries. A proper scrap though. Try fight people that would definitely whoop ya ass. The pain, the adrenaline will just take you away from the self-hatred and artists grief for a little bit. Colt Cobana, best watch his back…
Rahul Kohli: Newcastle Brown Tales, Cabaret Voltaire, 13:00
The humbling knowledge that no matter how terribly the festival goes, no matter if the reviewers slate you, no matter how much it all hurts - you have invested a lot of time and capital into feeling exactly this way. Also, so have your friends, which is somehow worse?
Princes of Main: New Year's Eve, Bedlam Theatre, 21:30
A combination of Futurama, sports movies like Bull Durham or Hosiers and a well-made lasagne.
Chris Betts: Bewilderbeest, Pleasance Courtyard; 21:45
Reading other people's bad reviews and, if I've got time, going to see shows that I've heard are terrible. I'm repaying the favour this year as most people hate my show so it's bound to get a slew of one-star reviews and walkouts (although the people who do like it, really love it).
Leo Kearse: I Can Make You Tory, Free Sisters, 19:30
I think for us it's the strong, unwavering conviction that our truth needs to be shared. Art can't just be made, it needs to live, and even the toughest days are beacons of life when they're spent upon the stage.
Also Jude does a killer impression of her own vagina that gets us every time.
Eliot Salt from Deadpan Theatre, Third Wheel, Gilded Balloon, 14:00
Staying mentally healthy is really important, especially during The Fringe. My top tips are:
Wear Sunscreen: if it's been a shitty day, watch this video and everything will be better
Social Media Sabbath: have a day free from social media. If you can't face a whole day, take a couple of hours off
Google Maps Street View: If you really need to get away but can't, go to Google Maps. You can be virtually transported to anywhere you want to go in the world
Keeping A Diary: It puts everything into perspective and makes the worst disasters, brilliant anecdotes
Karma Yourself - Do something altruistic (which is a posh way of saying, 'selfless') and it'll make you feel better
Dave Chawner: C'est La Vegan, The Counting House, 19:00
Published: 21 Aug 2017
What do you think?