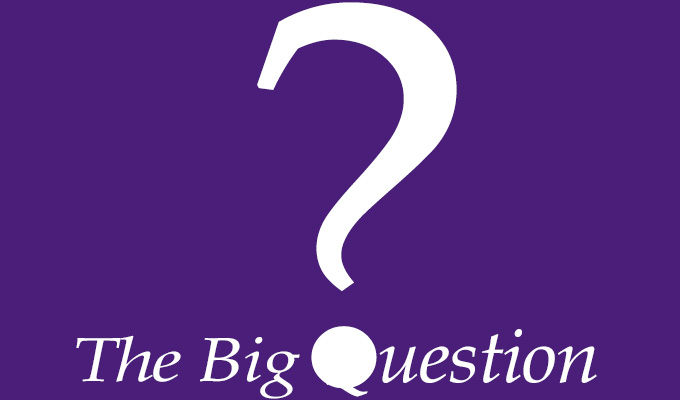 Where would you be if you weren't in Edinburgh this month?
Staring at my social media feeds with hate-filled eyes as my friends enjoy all that Edinburgh has to offer.
The Prophetic Visions of Bethany Lewis, Underbelly Cowgate, 22:50
Probs leading The Resistance.
Tom Ballard: Problematic, Pleasance Courtyard, 20:30
I'd be at Anonimul. It's an international film festival in a Romanian village on the Danube. You can only get there by boat. The place is obscure even to Romanian hipsters. I used to go there every summer before I discovered the Fringe.
Radu Isac: One Romanian Answering Questions, The Cellar Monkey, 15:45
On holiday on a Greek Island - I tell myself this every year. The weather in Edinburgh is a bit grim in comparison in August. I have to say I been to Edinburgh eight times in the last 10 years - so I clearly don't want to go to the Greek Islands.
Edward Aczel, Heroes @ The Hive, 18:15
I'd be back in Los Angeles doing extremely important Hollywood business (hiding in my apartment).
Sara Schaefer: Little White Box,Pleasance, 19:00
In Blackburn, my feet up on the sofa watching Orange is the New Black
Tez Ilyas: Teztify, The Pleasance Courtyard, 20:30
The last time I didn't at least visit the Fringe I was a teenager, so that's my only reference point. I guess I'd be off being a virgin and trying to finger someone? And smoking illegal (not for long) reefer.
Jack Barry: High Treason, Just the Tonic at The Mash House, 19:40
Teaching English as a foreign language to unimpressed and unimpressible Italian teenagers in London. I once taught Gucci's grandson - named Gucci Gucci. I mean, where is the imagination?
Naomi Sheldon: Good Girl, Just The Tonic At The Mash House, 13:00
In the hospital or dead. I wouldn't miss Edinburgh for the world.
Sofie Hagen: Dead Baby Frog, Bedlam Theatre, 14:00
In Northern Malaysia at a hotel called the Andaman where I'd be in the piano bar listening to mellow house jazz classics and sipping a cocktail served in a scooped out pineapple. Either that or in Glasgow.
Hardeep Singh Kohli: Alternative, Fact, Assembly George Square Studios, 17:15
In my office working on my opera, Oh Jeremy Corbyn, and trying to sell it to Glyndebourne
Bernie Keith: Life Without Sat Nav, Gilded Balloon, 20:45
Happy.
Richard Gadd: Monkey See Monkey Do, Summerhall, 23:00
Published: 18 Aug 2017
What do you think?