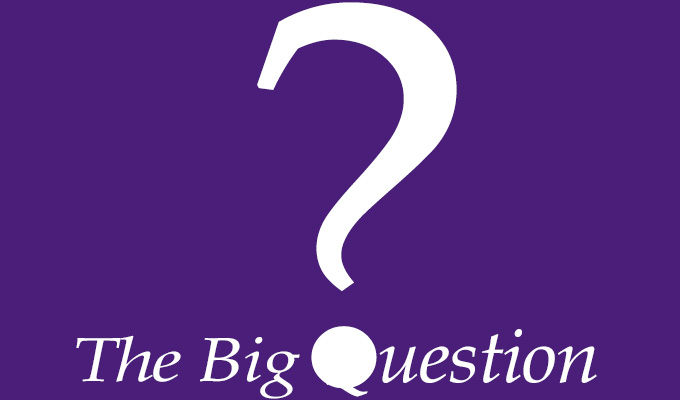 What's the weirdest thing you've seen at the Fringe?
I don't know if you have ever seen a lady lip-sync using her genitalia, but I have, and that was my highlight of the Fringe in 2016.
Elissa Churchill, Newsrevue, Pleasance Courtyard, 18:30
The Christeen Machine. Christeen, a zombified drag queen, walked on and pulled some balloons out of her actual anus. I was watching next to a woman in her early 70s, who absolutely loved it.
The Prophetic Visions of Bethany Lewis; Underbelly, Cowgate; 22:50
Candy Gigi fucking a raw chicken. Just pips it over Jordan Brookes fucking a mime cat.
Stuart Goldsmith: Like I Mean It, Liquid Rooms Annexe,15:45
I haven't seen it yet, but I notice in this year's brochure that there's an exhibition of knitted Bible stories so that's a must.
Jane Hill: Cow, Laughing Horse @ The Counting House,13:05
I saw a version of Macbeth... probably about 12 years ago, performed with one guy, teddy bears and a Karaoke machine. It was ace!
Ashley Storrie: Morning Glory, The Counting House. 18:45
I saw a show where everyone was naked in a glass box and they were talking about the education budget. It was the pick of the Fringe.
Kat Bond: Loo Roll, Pleasance Courtyard, 17:45
One where Mark Talbot, who used to perform but is now a TV producer, made the audience leave a free fringe show we were doing and give him one of their shoes each, then he proceeded to put a pile of shoes in front of a busker as currency.
The One and Only Chris Martin, The Pear Tree, 14:45
I once watched a man masturbate a balloon between his legs with a pair of marigolds whilst he called his girlfriend a c***. I wanted to leave but I genuinely feared he would chase me if I left.
Murder, She Didn't Write, Pleasance Beyond, 17:00
I once seen a man pretend to be homeless, and sit outside Waverley train station begging for money. It went on for days.
Michael Stranney: Welcome To Ballybeg, Pleasance Courtyard, 18:00
[Pete Jonas's] Dark Side of the Poon in 2010. It was the worst man, jus the worst. My memory of it is hazy, but it ending with a man dressed as a papier mache vagina and the clitoris squirted the audience for the last ten minutes. I saw it like 5 times. Truly horrendous. 5*
Will Duggan: Perspicuator, Just The Tonic At The Mash House, 17:20
The first year I went to the Fringe I saw a performance of Bouncy Castle Hamlet. It was Hamlet - performed atrociously by a student group - on a bouncy castle. It was a great idea for 10 minutes, especially the blow-up sex doll as the ghost of Hamlet's Dad, and then a terrible idea for the next 110 minutes. They do get extra points for using a miniature bouncy castle on the big bouncy castle to perform the play within a play.
Ben Van der Velde: Sidekick, Espionage, 20:45
Published: 31 Jul 2017
What do you think?