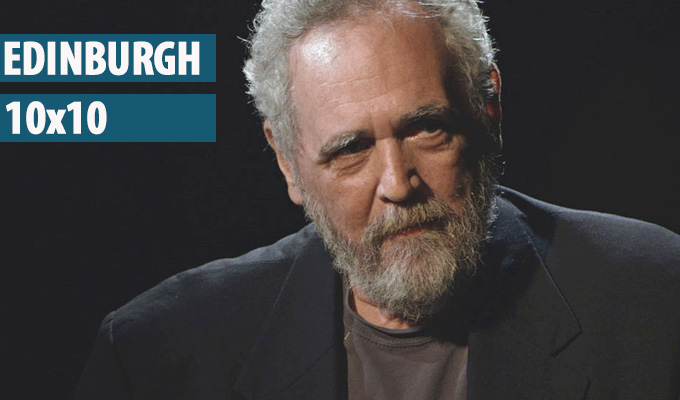 Edinburgh 10x10: 8. Breaking the rules
Picking what to see at the Fringe can be a tricky task, and most comedy-goers will adhere to some broad rules of thumb to try to maximise their fun. But for every rule, there is an exception. Here are ten of them…
1. No improv
Improv has long struggled to shake off the image that it's the preserve of smug drama students putting on dreadful shows for themselves rather than the audience. Perhaps because a lot of improv is still such a painful exercise.
However breakouts such as Austentatious and Showstoppers prove that a whole genre shouldn't be written off. And while these troupes – both returning to the Fringe this year – are getting creative with the long form; the masters of the short form are also back in Edinburgh.
Clive Anderson, the original host of Whose Line is It Anyway?, returns to corral a rotating team of improvisers including Greg Proops, Josie Lawrence, Colin Mochrie, Mike McShane, Phill Jupitus and others.
Assembly Rooms, 20;10
2. No students
Another well-advised precaution… usually.
But we at Chortle have ploughed through scores of student comedians so you don't have to (and actually it was a perfectly reasonable experience, there are a lot of decent undergrad stand-ups our there) to present the best eight in the country.
Recent winners of our award have included Joe Lycett, Phil Wang and Adam Hess, so quality is assured at this year's final, to be hosted by Mark Watson, who's in his element here. It's at Pleasance Courtyard at 10.30pm on August 14 and finalists are Dillon Mapletoft, Harrison Charles, Frank Foucault, Haydn Jenkins, Jack Gleadow, Tony Wright, Riordan DJ and Sam Knights. Tickets.
And every day, at 9.15pm, the best of the recent entrants will be performing alongside pro comics who got their start in the competition in the Best of Chortle Student Comedy Award showcase – part of the Free Festival at Laughing Horse @ The City Cafe.
3. Never see a show that starts with more than 3 As
This device gets ever more tedious as it presumably gets ever less effective now the programme's so often accessed digitally. Though if you're a punter too lazy to get past the first page of the comedy listing, you probably deserve all you get.
Malcolm Hardee pioneered the multiple-A format with his Aaaaaaaaaaargh! shows, the baton of which has been taken up by the awards presented in his honour. And this year is said to be the last, since organiser John Fleming has now run out of physical accolades to give out.
The ceremony is a suitably shambolic night, but that's surely what Hardee would have wanted.
Laughing Horse @ The Counting House, 23:00, August 25
4. Don't see any shows with crappy out-of-focus pictures in the programme
Usually shot on a cameraphone six rows back at an ill-lit basement gig, or maybe just in the comedian's bedroom using the laptop's camera, such promo shots are symptomatic of the care some acts take over their shows.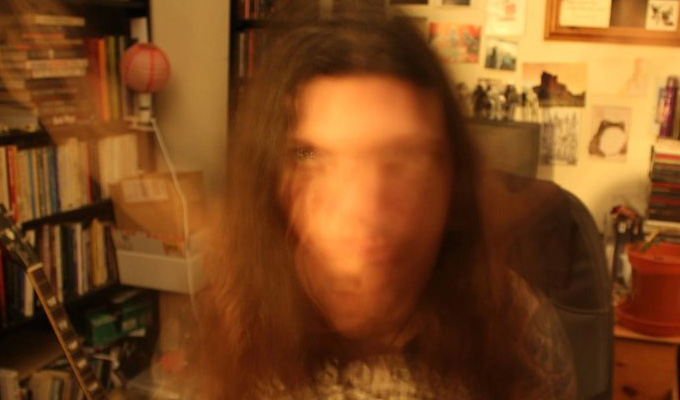 But we know Andrew O'Neill to be a fine comic, so the blurry image promoting his Black Magick Fun Hour show a conscious decision, presumably indicating demonic possession. For in this year's show, the comic and heavy metal fan plunges into the world of the occult…
Liquid Room Annex, 17:00
5. Never see anything described as 'brave'
Euphemism for 'rubbish', right? But if any comedian has earned the right to use that adjective, both professionally and personally, it's Barry Crimmins, pictured above.
As documented in the Bobcat Goldthwait film Call Me Lucky, now available on Neftlix, he has been a tireless activist against child pornography, driven from the abuse he suffered as a child which he has spoken about honestly and frankly.
But he is also a powerful stand-up, the godfather and moral anchor of the Boston scene in the 1980s and to this day a passionate preacher of his social agenda. Crimmins had a tough time at the start of his set at Latitude earlier this month, but eventually won the tent over with his trenchant diatribe… possibly more political than funny, but nonetheless compelling.
His show, Atlas's Knees, is on at Stand 1 at 21:40 from August 15 to 27. He's also doing an In Conversation With... at the New Town Theatre at midday on the 18th
6. Don't go to venues too far off the beaten path
All the best shows are close to the action, right? True, but then acts further afield might not be playing things so safe, which is often where the joys (and admittedly car-crashes) lie.
Some rooms are so far out as to be unviable for a packed schedule, unless you happen to be staying nearby, but The Laughing Horse are running one of their Free Festival venues at Moriaty's on the Lothian Road, which isn't in the centre of things, but certainly doable.
And since you're going off piste by being there, why not try LJ Da Funk,a booming, swaggering character whose over-the-top preachings and daft catchphrases won his creator Zak Splijt the Leicester Square Comedian Of The Year title in 2015 .
Whether he can sustain such intensity over an hour remains to be seen, but if its off-the-wall you want, Last Brexit To 'Ooklyn is likely to provide it.
The Laughing Horse @ Moriaty's, 20:45
8. Nothing before noon
Surely no good comedian is going to get such an awful slot. Well, what if it's a well-known telly comedian doing something site-specific? That might be worth a look.
Every day, Phill Jupitus is visiting one of Edinburgh's galleries to sketch a work on his iPad, and he's inviting festival-goers to 'watch, chat or bring your tablet along, and have a go too'.
Quite how this will pan out, who knows? But he'll be at the Scottish National Gallery from August 4 to 10, the National Portrait Gallery from 11 to 17 and the Gallery of Modern Art from 18 to 24 at 10 o'clock in the morning. Yes, there is another 10 o'clock at the Edinburgh Fringe.
8. No kids' entertainers
Two words: 'Funz' and 'Gamez'.
Phil Ellis's 'working-on-several-levels' children's show is back for a third time, shamelessly titled 'Flogging A Dead Horse'.
Just The Tonic at the Community Project, 13:30
9. Never see a newcomer with no press quotes
With so many rookies, a lack of quotes can often mean they just haven't had much positive attention. Although as we saw earlier in the week, quotes can either be misleading, or just plain meaningless if they are given from a source with no reputation itself…
Lauren Pattison hasn't been short of press praise, however, having been a finalist in the BBC New Comedy Award 2016 and Chortle Student Comedy Awards 2015, a staple of the circuit, especially in her native North East of England, and support act for the likes of Katherine Ryan and Dane Baptiste on tour. Maybe she just had too much to choose from to include any in her programme blurb.
She was at the Fringe for a 40-minute tester last year, but Lady Muck is Pattison's hour-long debut.
Pleasance Courtyard, 17:45
10. Never see a work in progress
Why see something unfinished show when there are hundreds that have been sweated over for months? And you don't get much of a discount for doing so…
But then if it is a chance to see the likes of Tim Key (Pleasance Dome, 23:00 from the 14th) or Simon Amstell, then it's probably worth the punt.
Amstell's show is a typical navel-gazing exercise, as he finds himself baffled by a new emotion in his life and relationship: happiness. And the intimate setting for this tour preview? Only the 750-seat Pleasance Grand.
Pleasance Courtyard, 23:20 August 17 to 19
Published: 26 Jul 2017
What do you think?