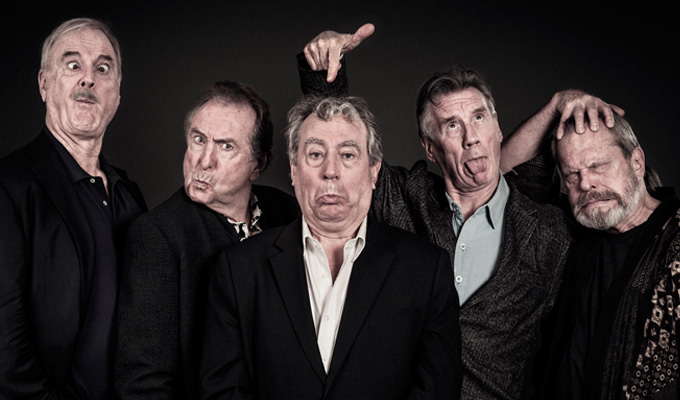 Cut-price python
Last year's Monty Python stage show is available on DVD – and we have a special offer for Chortle readers to get a copy for just £5.
The Monty Python Live (Mostly) show, subtitled One Down Five To Go, was the troupe's swan song at the O2 Arena.
It was filmed live on July 20 – the final night of ten sold-out performances at The O2 in London  and featured John Cleese, Terry Gilliam, Eric Idle, Terry Jones and Michael Palin, together with Carol Cleveland, perform classic sketches and songs.
As well as favourites such as the Dead Parrot, the Lumberjack Song, the Spanish Inquisition, Spam, Nudge Nudge, Argument, the Four Yorkshiremen and a sing-along of Always Look On The Bright Side Of Life, the show also encompasses film inserts from the TV show, Gilliam's animations and dance routines by an ensemble of 20.
Distributors Eagle Rock Entertainment are offering this DVD exclusive to Chortle readers for just £5 – including P&P – a 70 price saving on the recommended price and cheaper than anywhere else online. It's also available for £6 on Blu-Ray and £18 as a five-disc deluxe edition.
Click here to order at the bargain price, available until December 31, 2015. Note the website initially quotes prices without VAT, but the total comes to the prices quote above.
Published: 1 Dec 2015
What do you think?