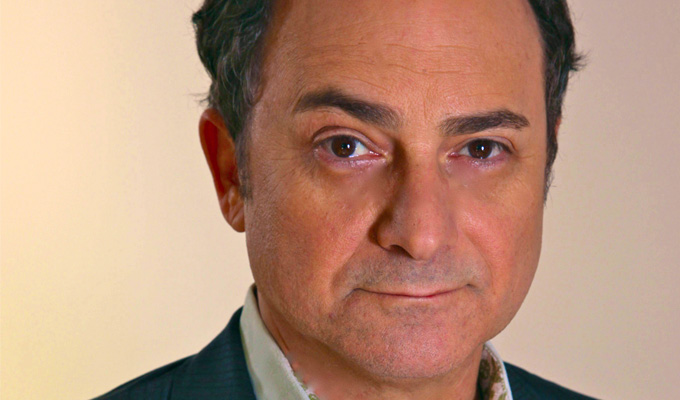 'Being on stage is the most cathartic place'
'It's why I'm on Twitter not Facebook. I don't give a shit what my friends and family think of me, it's the 350,000 strangers I need,' so explains Kevin Pollack, encapsulating almost every comedian's psyche.
A stand-up himself, he is more focussed than most of the psychological make-up of performers, having interviewed dozens of his colleagues for his documentary movie Misery Loves Comedy, which is released in the UK next month.
'Being on stage is the most cathartic and therapeutic place for some people,' he says. 'With hundreds of strangers, it's objective as no one knows you.'
So the big question is: are comedians more miserable than the rest of the population? Pollack says it's probably more a case of how they deal with the downs, rather than a susceptibility to be unhappy.
'Like taxes and death, misery is inescapable,' he says. 'Much like a songwriter or a novelist, comedians have a need to articulate their own personal misery, or a more universal one. If you talk to a comic whose going thorough a divorce he or she will know they can get a good five minutes out of that. They have to articulate that misery.
'Even when Seinfeld does a classic bit about losing a sock in the drier, it's about misery. His TV show might have been about the hilarity of minutiae, but it's the minutiae of misery. That's what he and Larry David did so well.'
'But it's not just in the DNA of comedians, they are not predisposed to begin more miserable. Some are glass half full people, some glass half empty. Over all the people I interviewed – Amy Schumer, Steve Merchant, Judd Apatow… there was just a slew of experiences.
'Jim Jefferies had one of the funniest moments in the film, then at the end he says he's been on and off antidepressants for ten years and has harboured suicidal feelings – and he's comfortable enough to share those feelings.'
The Australian wasn't the only comedian to open up for the cameras. 'We got Freddie Prinze Jr to talk about his father for the first time on camera,' says Pollack, about the comedian whose father took his own life with a shotgun when Freddie was still an infant. 'And he was hilarious, even though he was talking about the horrendous, scarring childhood memories.'
Pollack says that his movie does not just focus on the 'tears of a clown' cliche. 'After editing 60 hours of footage, spending 10 months in a vacuum, a larger picture emerged,' he says. 'We started to tell the story of how these people made the choice to become comedians.'
He says that from editing the footage, a narrative three-act form began to emerge: the decision to become a comic; learning the trade and finally becoming a comedian – a story he could then tell choosing 'clips that were ether revelations, or shocking or hilarious'.
'Kids have a "hey look at me" syndrome,' adds Pollack. 'But so do adults. Why else is there Facebook? But what drives people to do it as a profession, especially one that set you up for constant, personal rejection – a lot of light is shed on that.'
• Misery Loves Comedy is released in the UK on September 4. Chortle is holding a special screening in London next Wednesday, September 2. Click here to enter our competition for free tickets. We also have a number of seats reserved for professional comics. Email steve@chortle.co.uk to inquire about those.
Published: 26 Aug 2015
Recent Features
What do you think?