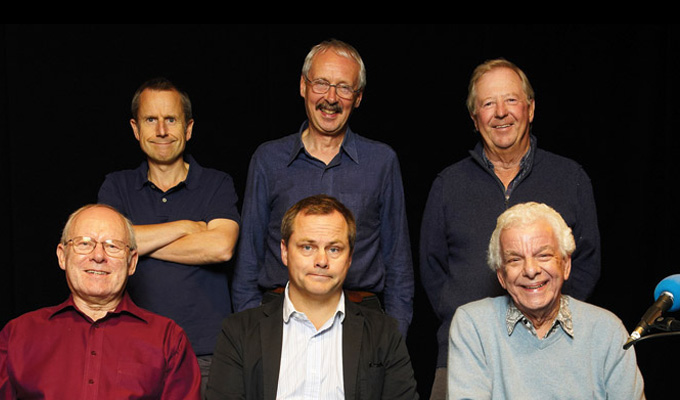 Samantha's naughtiest moments…
Samantha has just started keeping bees, and already has three dozen or so. She says she's got an expert handler coming round to give a demonstration. He'll carefully take out her 38 bees... and soon have them flying round his head
Samantha is a qualified croupier and often works at an exclusive Soho club where gamblers pay top money to pay roulette all day and poker all night.
Record researcher Samantha has made one of her customary visits to the gramophone library, where she runs errands for the kindly old archivists, such as nipping out to fetch their sandwiches. There favourite treat is cheese with homemade chutney, but they never object when she palms them off with relish.
Samantha has to nip out now as she's off to the pictures with a couple of gentlemen friends who are horror movie enthusiasts. Samantha says she enjoys nothing better than sitting in the back row and being given the willies for 90 minutes.
Samantha has to nip out to take her german shepherd to the park to give him a stroke, while he licks her face and pants..
Samantha is off on a dinner date with a gentleman friend from Moscow who's brought over a variety of caviars and an array of vodka-based aperitiffs. She says he's going to offer her delicious food in his hotel room and then liquour out on the balcony.
Samantha tells me she's off with a team of local paramedics this evening. They're so excited at the thought, they just can't wait for her to arrive so they can get their ambulance and stretcher out for the night.
Samantha has to nip out now with her new gentleman friend. Apparently, they've been working on the restoration of an old chest of drawers. Samantha is in charge of polishing, while he scrapes the varnish and wax off next to her
And let's not forget Sven:
Sven has nipped out to try and find a new cleaner for his ballroom. Apparently the previous lady refuses to stand waiting with a bucket all night while he holds his balls and dances...
Published: 2 Dec 2014
What do you think?