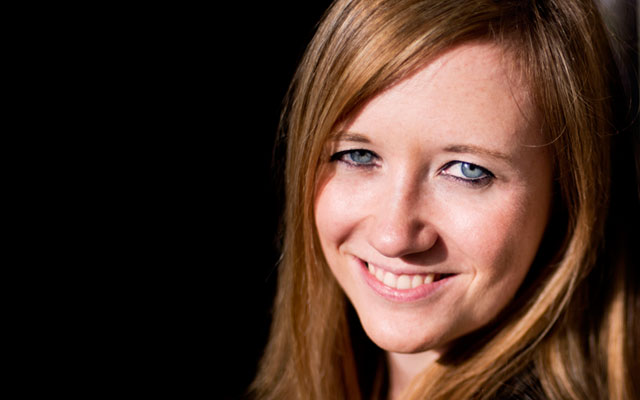 'You've either got it or you haven't...'
Delivering any kind of comic script requires a great deal of skill. So is a talent for comedy innate, or can it be learned and refined? Julie Walters, Jo Brand, Lenny Henry, Mathew Horne and Jane Asher offer their expert views in this extract from a new book, Advice From The Players. The guide, by Laura Barnett, offers advice on different performing topics from established screen and stage actors.
Timing is key to comic acting – and it's a very difficult thing to teach. Some people, like Rowan Atkinson, just have it. You won't know whether you have it or not – so ask other people to tell you. Jo Brand
There are two different ways of being funny. There's the force-of-nature style, in which you hurl yourself off a cliff and hope something funny happens; and there's the mathematical style, where you break the comedy down into its component parts, and treat it almost like music. I've always gone with the former. If you've been funny since you were little, you will have a general understanding of what's funny and what isn't – even if you're unable to verbalise it. Lenny Henry
You can't teach anybody to be a comic actor. You either have it or you don't. It's about sense of humour; it's an instinct. Julie Walters
Instinct and fearlessness are key when working on comedy. If someone told me to do stand-up now, there's no way in the world I'd do it. But I embraced that lack of inhibition and freedom at a young age: I went for it, and it paid off. So just give it a go. Make movies on your camera. Do some stand-up. Write sketches and put them on YouTube. Send them to people. I can remember sending some of our sketches to [TV production company] Baby Cow; they weren't used, but at least we got a response. Seven years on, Baby Cow were my executive producers on Gavin and Stacey. Mathew Horne
Be very careful, when doing a comic play, not to read too much into the atmosphere you're sensing from the audience. If you lose a laugh, carry on as if you've got a laugh. Some audiences are just quieter than others – but they might well be loving it just as much. Julie Walters
It's easier to sustain a comedy than a tragedy. It's wonderful to make people cry, or to hear those silences or intakes of breath – but usually it's a bit more traumatic for the actor. With comedy, at least you're getting fed with laughs, and you feel more loved. Jane Asher
IFarce only works if you play it truthfully. Make truth your currency. To me, the best comic actors are the people who are most truthful: then they can choose whether to over-exaggerate or emphasise something to make you laugh. Lenny Henry
Perform your own stuff wherever you can. I started off doing a 45-minute sketch show with a mate at university, for all our friends. It was only from the success of that that we decided to go out onto the circuit, and try to get five-minute open spots. All my later success as an actor has really come from stand-up. Mathew Horne
f you want to do comedy, write it. Write short stories. Try to make your friends laugh. Do amateur dramatics and ask for the funny part. Work out what, and who, makes you laugh. Do you like Peter Sellers or Richard Pryor; Ricky Gervais or Tommy Cooper? Don't copy them, but decide, 'If I'm going to be funny, I want to be as funny as that' – and don't be happy until you are. You won't ever be quite as funny as the person you admire, but there'll be something in between that you'll settle for. Lenny Henry
• Advice from the Players by Laura Barnett is published by Nick Hern Books, at £9.99. Get a copy for £7.50 plus free UK p&p with the code CHORTLE ADVICE at nickhernbooks.co.uk/advice.
Published: 28 Sep 2014
What do you think?