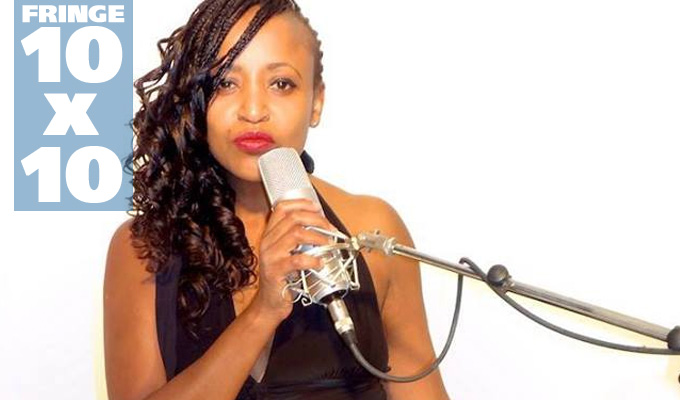 1. 10 international acts
The countdown begins. Over each of the next ten weekdays in the build-up to the Edinburgh Fringe, we preview ten shows, all based around a certain theme. And today, since UNbored is the festival's slogan this year, we're featuring ten shows from the virtual UN of international acts heading for the comedy section:
1. Yacine Belhousse (France)
Meet the latest international act to be championed by Eddie Izzard in his quest for global comedy harmonisation. French-Algerian Yacine Belhousse is a lynchpin of the Jamal Comedy Club, which is at the heart of Paris's nascent stand-up scene, and also regularly hosts 'tout-en-Francais' shows at the London Comedy Store. This show, Made In France, is his first English-language offering. Pleasance Courtyard, 21:30
2. Al Hezb El Comedy (Egypt)
Al Hezb El Comedy is an underground collective trying to establish a comedy scene in Egypt. It's probably not the easiest nation to be performing something as seditious as stand-up, which may be why the trio are performing under trite Middle-Eastern psedonyms. There's Al Hezb El Comedy. Falafel, an Egyptian-American raised comedian; Houmous, said to be the first white Sudanese stand-up comedian in the world; and Baba Ganoush, an Egyptian-Iraqi Londoner. Stand In The Square, 14:10
This Polish group get around any comprehension problems by using the universal language of music, promising a 'wacky, witty' take on the classics. Involving 19 professional musicians and singers, Filharmonia Dowcipu, as its known back home, was born out of the hit Polish prime-time TV show Co Tu Jest Grane – or 'What's going on'.Venue150@EICC, 18:30

4. Daphna Baram (Israel)
Since she's an Israeli comedian, human-rights lawyer and journalist, it'll come as no surprise that the Israeli-Palestinian crisis forms part of Daphna Baram's Freestival show Aka MissD. But it's not all war... the universal topics of sex, heartbreaks booze and mothers also feature. Cowgatehead, 20:30, 1-16 only
5. Igor Meerson (Russia)
Anything Eddie can do, Dylan can too. Mr Moran has helped bring Igor Meerson to the Fringe, where he's billed as the festival's first Russian stand-up ever. His routine promises to 'ruin the stereotypes about Russia and discover stereotypes about Britain and the West'. Pleasance Courtyard, 20:30
6. Njambi Mcgrath (Kenya)
Now here's a back-story few comics share... In her debut show BongoLicious, Njambi McGrath (pictured) offers a personal look at the atrocities committed against her family during the state of emergency in Kenya at the end of British rule. But the show, Bongolicious, is sold as a heartwarming story of survival from this much-tipped newish comic. Just the Tonic at The Mash House, 17:00
7. Anna Andresen (Denmark)
As an actress, Anna Andresen has appeared in everything from Miss Marple on screen to the 39 Steps in the West End – and not a bleak Scandi-drama to be seen. Yet she does promise some darkness to her hour of storytelling stand-up, which has been directed by Paul Charlton of The Ginge, the Geordie and the Geek. Just the Tonic at The Mash House, 22:20
The physical comedy duo of have been coming to the Edinburgh Fringe for a decade now... and Boxer is what they first came to the festival with, a silent extravaganza inspired by the movie Rocky. No less than Stewart Lee calls their act 'breathtakingly brilliant slapstick clowning', so that's praise indeed. Gilded Balloon, 18:00
9. Francesco De Carlo (Italy)
The second of Eddie Izzard chums playing the Fringe this year (German's Michael Mittermeier is also back), Francesco De Carlo is a regular fixture on the Italian comedy scene, hosting a daily radio show and performing regularly across the country. This debut, naturally enough, focusses on the Italian stereotype.Pleasance Courtyard, 22:50
10. Tomas Ahlbeck (Sweden)
In Swedish Oddballs, 'dirty uncle' stand-up Tomas Ahlbeck examines the lives and opinions of what he calls the 'northern outputs of the European Culturesphere'. Cowgatehead, 21:45, 19 to 24 only.
Published: 14 Jul 2014