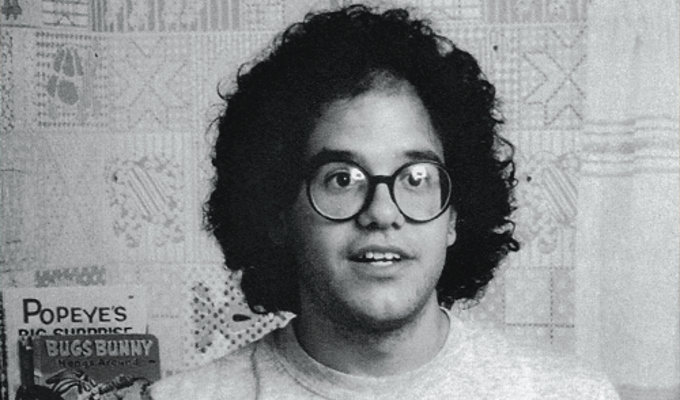 Comedy is a commodity
Part 1: Stand-up's first impresarios
Part 2: The birth of Alternative Cabaret
Part 4
In contemporary New York there are 500 comics who would say that they do it as a vocational pursuit rather than a jolly boy's pastime. That's 500 comics who are writing, performing and producing comedy with the intention of procuring a Comedy Central special or a writing credit on something like 2 Broke Girls.
Most of these will end up toiling away for years, working rooms of people who are more worried about their drunken bladders than anything the comedian has to say; the only advancement in their career being the switch from paying $10 to do five minutes at an open mic to receiving $20 to do the same material in a timeslot that isn't early afternoon. Compare this to when Andy De La Tour first did Edinburgh Festival in 1981: 'There were three comedy shows. About 11 comics in total. No wonder we packed out.'
He went on to meet some of the people who had done their time as double figure comics and were ascending to the top of the New York comedy pyramid: Kristen Schaal – a Manic Pixie Dream Girl whose thyroid has been squeezed until she resembles a Ren & Stimpy character – Hannibal Buress and Jim
They all appear in John Wenzel's book Mock Stars about the 'progressive, ever-expanding, tech-scene of [American] comedians who have evolved from the alt-comedy movement of the nineties and taken the do-it-yourself ethic to heart. Wenzel is a freelance journalist and in 2001 he identified a subculture of comedians that, after spending years courting the network executives who could give them a TV show, were starting to make a break from the mainstream in much the same way that George Carlin traded in five figure contracts at the Copa for $250 gigs in coffee shops in 1970.
With a burgeoning collegiate ethos that had a similar flavour to the Thatcherite self-sufficiency promoted by Tony Allen, these comedians usurped established institutions such as Saturday Night Live and erected their own 'lemonade stands' online. They created AdultSwim.com and FunnyorDie.com to flog their wares. They were also popping up in college town record stores and hardcore shows or starting their own clubs.
David Cross, who is best known as Tobias in Arrested Development, has worked his way up through Boston's progressive comedy scene – a scene that coalesced around the Catch A Rising Star club in 1989 and brought together Janeane Garofalo, Marc Maron and Cross's roommate at the time, Louis CK – to become a doyen of sardonic, literate comedy. This is usually liked by hipsters who say Bill Hicks is a martyr and he died for his right to believe in the existence of cigarettes.
In 2001 New York Magazine profiled Luna Lounge, a Lower East Side bar/music venue, and its Monday night comedy showcase called Eating It. Andy De La Tour, when he visited in 2010, said that it was a seedy backroom in an area populated by 'fashionable boutiques and eateries interspersed with its bars, cheap clothes shops, tattoo parlours, delis and food takeaways. It had the flavour of Camden Town in London, the same vibrancy and youthfulness'. He went on to add that each week 'it looked a little less like a homeless shelter and more like a scruffy Lower Manhattan dive'.
Wenzel wrote: 'The show's "literate laughs", as New York Magazine dubbed them, only asked for a seven- or eight-dollar cover, which included one drink. Established comics and emerging names such as Louis CK, Sarah Silverman, Eugene Mirman, Maria Bamford, Toddy Barry, Demetri Martin, Jon Benjamin, and dozens of others graced its tiny, smoky back-room stage.'
Cross had performed there for free many times since the mid-Nineties and had an epiphany after being refused entry by the bar's owner, Robert Sacher, in January 2003: the club;s creative credentials were a façade for another comedy cash-in. According to Cross, Sacher would also charge people just to be in the bar where Eating It was shown on a closed-circuit TV. 'I thought that was greedy and disgusting, and the fact that he wanted to charge me was insane. As a comedian, you don't get any money from [performing at] Luna Lounge, nor should he.'
With Cross in combative mode, he undercut Sacher by starting a show called Tinkle with comedians Jon Benjamin and Toddy Barry at a nearby location, Piano, and charged half the entry fee without the mandatory drinks purchase. Cross: 'I was planning on saying, "Guess what? It's starting right now. Let's get the fuck out of here. Don't ever come back here. My show is cheaper and you don't have to buy a drink and everybody's welcome. And if you can't get in, we're not going to charge you to sit out in the bar."'
Tinkle was a 'quasi-vaudevillian setup' which recalled the days of alternative variety clubs in the UK and mixed sketch comedy, short stand-up sets and music by Yo La Tengo, Jim James of My Morning Jacket or any bands that soundtrack Mumblecore films. Its creators encouraged an anything-goes entry policy and paired this inclusive ideology with free-marked enterprise – or, to paraphrase Allen, it was good (having received positive coverage in New York Magazine and The New York Post) and it worked so they were able to fill the place and make a living out of it. Cross said it was a 'fuck you to the guy' but it always sold out, it always made a profit and it proved to be another example of the capitalist invasion.
In 1982, Catch a Rising Star brought in Richard Fields who sought to expand it into a franchise and eventually shoved out Newman; in 1992, Jay Leno took over The Tonight Show from Johnny Carson and David Letterman went on to be the host of CBS's Late Show with David Letterman; in 1978, Andy Kaufman was added to the cast of an ABC show called Taxi; by the late 1980s / early 1990s, the UK.
Alternative comedians were bought up by the BBC and went on to be some of the most recognisable faces on British television.
Everything becomes part of the institution. Comedy is a commodity.
Published: 15 May 2014
What do you think?