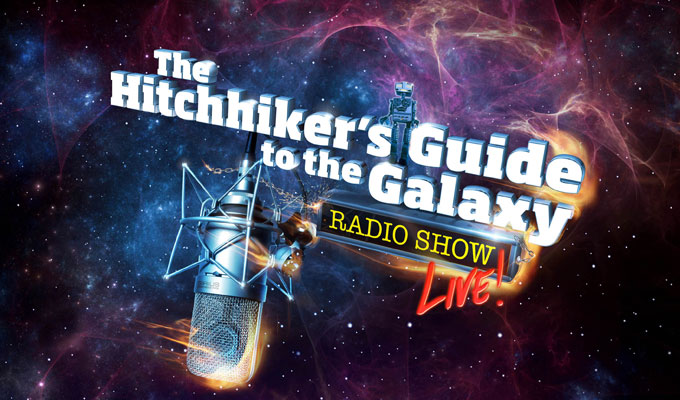 Hitch a ride with us...
It features the original cast of Douglas Adams's original Radio 4 series with Simon Jones as Arthur Dent, Geoff McGivern as Ford Prefect and Susan Sheridan as Trillian. And replacing Mark Wing-Davey as Zaphod Beeblebrox is Mitch Benn.
The production has also signed up a number of comedy names to provide the voice of the book. Among them are Jon Culshaw, Phill Jupitus, Clive Anderso , Graeme Garde and Barry Cryer,.
We have ten tickets to give away to see the show on tour from now until the end of November - see the dates below – at a venue close to you. Tickets are available from the Watford date onwards
To stand a chance of winning a copy, just answer the following question by the end of October 20, when we will randomly select the winner from all correct answers received. Usual terms and conditions apply.
Good luck!
What does the Hitchhikers Guide To The Galaxy, say is 'about the most massively useful thing an interstellar hitchhiker can have'?
The Hitchhikers Guide To The Galaxy Radio Show is back on tour – and we have ten pairs of tickets to give away.
What do you think?