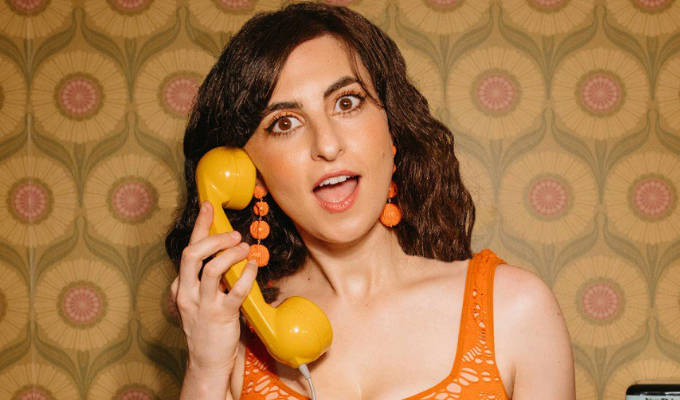 Comedy and Horror: Two sides of the same coin
Growing up, I was too scared to watch horror movies. I was traumatised by the Blair Witch SEQUEL. You know, universally panned Book of Shadows: Blair Witch 2? Saw that and couldn't sleep for a week.
I remember when Candyman was airing on TV and the commercial for it said: 'Candyman will do for mirrors what Psycho did for showers.' I hadn't seen either movie, but was immediately terrified of mirrors and showers. (To be fair, Hitler had a big hand in the latter.)
I was never, however, afraid to watch a comedy. I've never tried to talk a group into seeing a different movie, a non-comedy, panicked that all the humour would give me nightmares.
And still, the two genres are more similar than they are different. Zach Galifianakis and David Cronenberg are two sides of the same coin.
First: Tension and Release
To create effective comedy or horror requires mastery of tension and release.
In comedy, you build up to that punchline, stretching the rubber band as far as it can go, then letting it snap back. The anticipation of that release keeps an audience engaged.
With horror, you signal to the audience that things are getting tense, something's about to happen -- maybe using cinematography, score - and we nervously await that release. Whether the monster jumps out of the shadows, or the hero checks under the bed to find there's nothing there, it's a slashing of tension, and it lets us breathe again.
My favourite thing in a cinema is when someone screams and then everyone laughs at the person who just screamed, because we were all feeling it!
Good comedy and horror are a rollercoaster ride.
Second: Escapism
I used to think 'life is scary enough, I don't need it in my movies' - and now horror is my genre of choice. It's precisely because life is scary that it's a weird reprieve to see something EVEN scarier, not happening to you. A bizarre distraction from the horrors of life.
Sure, things are bad, but are they axe-wielding-psychopath-chasing-you-in-the-middle-of-nowhere bad? If you're sitting down to watch a horror movie, not right now, baby!
When things in our own life go horribly awry, we want to distract from our woes and find joy in the comedy of someone else having a worse father-in-law/boss/sibling/friend/girlfriend/husband/dog. We've all felt out of place, yet there's release in watching someone else be a fish out of water, someone else's comedy of errors, someone else face the consequences their actions.
Third: Timing
Timing is everything.
In comedy, seconds — even a fraction of a second — can mean the difference between silence and a belly laugh from your audience.
In horror, the precise edit of a jump scare can yield a scream or an eye roll.
Fourth: Subversion
What's a style of joke, and has given M. Night Shyamalan an entire career? (Clue: It's also a dance.)
The twist.
Twist-style jokes and horror rely on misdirection. They often require the listener/watcher to make a mental shift, or reinterpret the information provided in the setup. They subvert our expectations. They catch us off guard.
Fifth: Wide-ranging differences within the genre
'Comedy' and 'horror' can describe projects so dissimilar they almost don't belong in the same genre.
The Babadook director Jennifer Kent is in a completely different universe from Cabin Fever's Eli Roth. Works in both genres can range from incredibly dumb to intelligent (or sometimes both), and still be very effective. There's horror that focuses on the psyche — The Shining, Psycho, The Babadook, Hereditary — and horror that's more focused on kills and gore — Hostel, Friday The 13th, Chopping Mall.
Tyler Perry is so vastly different to Armando Iannucci. There's comedy that makes you think, feel, reflect — Annie Hall, Jerrod Carmichael's Rothaniel, Lady Bird, The Worst Person in the World, Punch-Drunk Love, I May Destroy You — and comedy that lets your head and heart take on a more passive role — Meet the Parents, Jackass, Borat.There are comedies that can use 'lowest common denominator' appeal and still maintain strong social messaging. Triangle of Sadness uses (literal) toilet humor and is also a scathing commentary on wealth and status inequality.
Also, important to note, those are how I'd categorise them, but it's totally subjective. Both genres refuse to be boxed in or limited. Can't tell either of them what to do! (Unless you're an executive with cash, then WHATEVER YOU SAY!)
In closing…
While comedy and horror are distinct genres with their own unique characteristics, they aim to elicit strong responses from their audience, with lots of overlapping gadgets in their respective tool boxes. If, like me, you're a comedy fan nervous to open your heart (and sleep) to horror, I suggest facing that fear. For me, it's been immensely rewarding. Maybe start with a nice horror-comedy, like Scream, Ready Or Not, One Cut Of Te Dead, or Jennifer's Body?
• Avital Ash's debut Edinburgh Fringe show Avital Ash Workshops Her Suicide Note' Will be at the Monkey Barrel: The Tron at 10.05pm from August 1.
Published: 17 Jul 2023