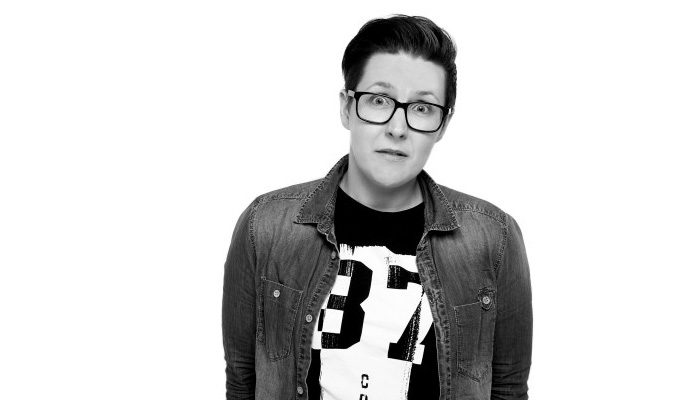 How the comedy establishment can help working-class comedians
There has been plenty of discussion about the lack of working-class comedians at the Edinburgh Fringe. We can agree that equality and representation are an issue. But the question is, how as an industry can we begin to solve the problem?
Firstly, we need to view class as a protected characteristic, with the same profile as race, gender, disability, age and sexuality. The difficulty is that class is harder to define.
Stereotypical jobs and traditional class indicators have evolved, meaning the definition of working-class is more fluid than other minority groups within comedy. The simple answer is that comedians should self-identify. We don't ask a comedian to prove he is gay before offering a place on a LGBT gig. Likewise, we shouldn't ask self-identified working-class comedians to prove their background. While this system could be open to abuse, it is a starting point to move the narrative forward. The important thing is to be brave, start the difficult conversations around class and try to effect change.
Fringe brochures arrived across the country recently with an accompanying letter, set to enthuse and excite us for the coming festival. 'At the heart of the Fringe is the idea that everyone is welcome – that anyone with a story to tell and a venue willing to host them can turn up and perform.'
The key word in this chirpy quote is 'idea'. It is not a reality for working-class comedians. The accompanying events programme for performers to attend lists talks, meet-ups and workshops, not one aimed specifically at working-class performers. While the likelihood of deliberate exclusion is low, the lack of acknowledgement does sting. In the future working-class networking events would make a worthwhile addition.
The comedy press has a role to play in influencing representation of working-class comedians within the media. Journalists must write about them, review them and interview them, recognising that class and geography are not the same. They should think about the language used, avoid lazy stereotypes and talk about their talent not their accent. By encouraging working-class journalists into our publications, we create a broader view of the comedy landscape.
Chortle have sought working-class reviewers who will be paid to write for them during the Fringe. This is a small step, but it has the potential to have a huge impact. The BBC are great at championing diverse groups at the Fringe. A BBC show with selected working-class comedians would be an excellent way of raising the profile of those acts. Within the media, having an angle is always sellable. Being a working-class comedian can be that angle, use it.
When we talk about lack of representation, the familiar picture of equality and equity comes to mind. The Fringe is an open-access festival, so equality already exists. This leaves equity; giving more resources where needed, helping to readdress the imbalance.
Anyone making money at the Fringe could offer reduced rates for working-class comedians. If advertising companies, publicists, accommodation, venues, promoters and printers all considered offering a discount it would help. Most retailers offer a standard 10 per cent discount for students and this is a widely accepted policy. If just one company introduced a discount, the rest would follow.
We need bursaries for working-class comedians. We need companies, comedy clubs and acts at the top to offer small but workable amounts to help make the Fringe more accessible. Applications would flood in if Mars confectionary offered a £1,000 bursary to perform in the Twix two-hander. Or if the Comedy Store offered an accommodation bursary specifically aimed at working-class comedians. If Peter Kay chucked a few acts in the back of his Fiat 500 and drove them to the Fringe, it would make a great TV show and save money on transport.
The comedy industry is great at pulling together to put on benefit shows. With the right planning and organisation, bursaries can be funded in this way. All it takes is a high-profile company, club or act to start the ball rolling.
For newer comedians, the holy grail of the Fringe is the Pleasance Reserve. Acts selected perform a nightly showcase with accommodation and living allowance. This is not aimed at working-class comedians, but with the removal of financial risk, many see it as the only accessible avenue. There are just four places.
Almost every other showcase require acts to contribute cash to take part in some way. This directly discriminates against working-class comedians. Large promoters and venues have the opportunity to make a difference here. Leicester Comedy Festival host Circuit Breakers, a paid opportunity for newer acts who perform and attend networking events and have travel and accommodation covered. This is funded through the charitable arm of the festival and is a successful format.
Working-class comedians are already pulling together to crowdfund their own showcases, imagine what could be achieved with the media reach of a large industry player? If just one of the big four set up a funded showcase of working-class comedians, it would increase representation massively.
For more established acts, the costs of securing a paid venue are rising each year. Free Fringe models save money for working-class comedians. However they don't carry the weight of having a show with presale tickets. Flexibility in paying venue fees would help working-class acts. Promoters could give acts the opportunity to gig for them throughout the year at a reduced rate to pay for their venue. It's a small change but could enable more working-class acts to access to the Fringe.
Audiences have a part to play too. By choosing to see a working-class comedian at the Fringe they can have a direct impact. Schedules are tight, but there is always a free hour to take a punt on someone new. By choosing to watch a working-class comedian, they will be directly supporting them - it is that simple!
Some excellent projects are already happening at this year's Fringe. The Working-Class Fringe Brochure offers free listings for working-class comedians while Best In Class offers a cost-free performance platform.
These projects have started a dialogue within the industry about working-class representation. But they haven't come from the Fringe Society, venues or promoters, they've come from working-class comedians who are unhappy with the status quo. The crowdfunding and media attention of both projects have been achieved by comedians without huge profiles, media connections or trust funds. Imagine the impact if just one of the larger industry players decided to champion working-class comedians?
As an industry and as individuals, it is time to be brave, start the difficult dialogues around class and make real changes to improve the representation of working-class comedians at the Edinburgh Fringe.
• Sian Davies is a working-class comedian from Liverpool. At the Fringe she will be hosting Best In Class at midday at Harry's Southside and Comedy Queers at 00:45 at The Counting House. She tweets @morriseysquiff. The 'equality/equity' cartoon is © Interaction Institute for Social Change and artist Angus Maguire.
Published: 14 Jun 2018
Recent Opinions
What do you think?