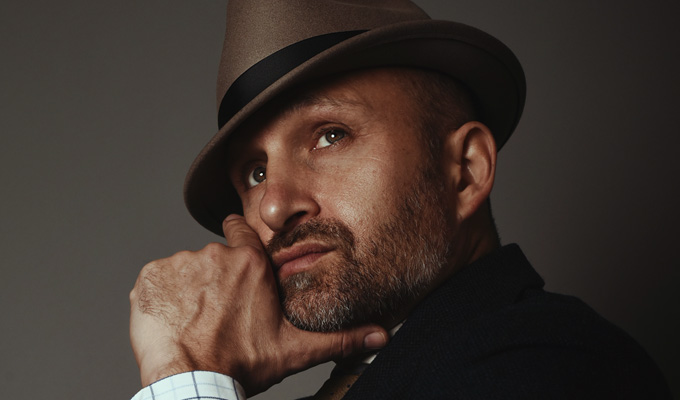 A life spent making memories
Half an hour ago I had unfolded out of an airport taxi and downloaded myself into the hotel room that would be my home for the next few days. Happy to discover that it had both a cooker and a kitchen – gold dust to a touring performer – I was now happily wandering along the highway toward a Google-Maps-directed supermarket.
I was in Port Credit, Ontario, Canada, and this happened just about a year and a month ago.
It's a pretty town. Twinkly water, a cute white lighthouse, sailboats, bars with wooden decking that stretches out on to the pavement, and, for one long weekend, a street performers' festival, that I had been invited to arse around at. Happy to oblige.
Suits hung up, fridge stocked, body yoga-ed, and friends re-acquainted with, I got a surprisingly decent night's sleep and the next day, was ready to start doing my thing.
My first show was awful. The first day of a festival is always the weakest, and you use it to feel out the audiences and warm up your timing, but this was bad. It was partly the fault of the pitch – it was an odd shape, and the location was pretty quiet, so I had to work hard to get people's interest.
It's always a hit on your self-confidence, trying to convince strangers to stop and watch you, when all they can see is someone with hardly any audience. The sound system started frizting, and the sun was in my eyes, and I started getting grumpy. I finished the show, but it wasn't one of my best, and I wasn't a happy boy.
My wife reminds me that this is how first shows at festivals often go, especially when I haven't street-performed in a while. She calls it the first pancake. The first pancake is always an odd misshapen lump of a thing that only the cook eats, but by the second one, the pan has warmed up, and the cook has found their rhythm, and perfect circles of yellow deliciousness fly out the kitchen with ease. So, remembering all of this, I re-booted my psyche, had a sandwich, and got ready for my second show of the day.
By the time it rolled around the sun had set. The pitch was lit by a couple of cheap spotlights, but it was warm, late in the evening now, and people were coming out after work to see what was going on. And I wasn't grumpy any more. I was loose, funny, and good. My timing was hitting right, and we – me and the audience – all had a fine old time. I've been doing this for 30 years, but still there was that feeling of relief. 'Oh, OK, so I can still do this, then.' From being scared that I'd forgotten how to swim and was out of my depth, right back to knowing I can dive from the high board with a smile. Same every time.
I packed away, dumped my show case at the storage room, dawdled past a couple of my friends who were still doing shows, and then strolled into town. The main street had that kind of gentle amiable hubbub you can only get somewhere like Canada on a warm night. The front of every bar was a picture - folk eating fried food and cold beers, framed by fairy lights and neon signs overhead.
Still in my costume suit, the show sweat evaporating slowly from my face, I found myself in a branch of Pizza Pizza, or as John Hodgman would have it, 'The Canadian House of Pizza and Garbage'.
The first time I'd ever performed in Toronto, years ago, I went to Pizza Pizza afterwards, and here I was, in a whole different town, doing the same thing all over again. It's not the best pizza. It's not very good pizza at all. But it was right in front of me, and I was hungry, so I ordered a whole pie to take back to my hotel.
As I waited for it, I stretched. My body was still creaky from the flight, and all the muscles that are involved with the act of bellowing jokes at strangers were sore. My voice was croaky, and the hot sun had given me a headache. All these things have, for decades, been signifiers that I'm back on a street pitch, so, each whinge individually leaves me unhappy, but when they're all together, I kinda like how it feels. Feels like happy hard work happened.
My pizza gets slid across the counter to me, along with a couple of cold bottles of root beer, because Canada, and I body the door open and go from the chilly air-conditioned neon pizza joint back out to the warm, sticky street. Thanks to jet-lag, my mind-palace was having renovations, but after a little mental wrestling, I managed to remember where my hotel was, and started back up the main street, which seemed, suddenly, less busy. Odd.
Halfway across the mouth of a side-street, I recognised the back of my hotel, so took advantage of the shortcut. It was one of those streets that just had the back of all the things on the other streets – loading bays for shops, back doors of bars where the staff hung out and smoked, and a car park, which, as I approached it, I realised was full of people. From a distance I assumed that this was one of the festival pitches, but as I got closer, I didn't hear the traditional street show cheers, applause and shouting. Just music. Nice music.
It was the car park of a bar, and they'd hired a huge projection screen, on which was a concert by a band I didn't recognise. The car park was rammed. This is where everyone had gone. People on the floor, on deck chairs, on beer kegs, sitting on whatever was sit-onable, and often, on each other.
It was like a gang of friends all piling onto the same sofa, but the gang of friends was hundreds of people. None of them made a sound. They swayed to the music. Clinked beers. Heads rested on shoulders. People were smiling and crying. I stopped, leant against a wall, and gawped. Something was going on here, and I didn't know what.
And that was my first introduction to The Tragically Hip.
This being Canada, of course, it wasn't long before people started chatting to me, asking me if I was a fan, and being super nice when I admitted I didn't know them. They explained. This band was Canada. The frontman, Gord Downie, had been diagnosed with a terminal brain tumour. This was the last gig, of their last ever tour, and everyone in Canada was watching it. And then I was having a little cry too, and I didn't even know them, but I knew a beautiful moment when I saw it.
By the time I got back to my hotel, my pizza was cold, but still exactly as edible as it would have been hot. My root beer was warm, but still exactly as preposterous tasting as it always is.
Gord Downie died a couple of weeks ago. Justin Trudeau cried as he talked about it on TV. 'He lived his life making music and making memories', he said. And it took me back to that one memory he'd made for me, and how lucky I was that my wave-tossed life put me in that place at exactly that time.
• Mat Ricardo is Chortle's variety correspondent. His website is here, and he tweets here.
Published: 3 Nov 2017
What do you think?